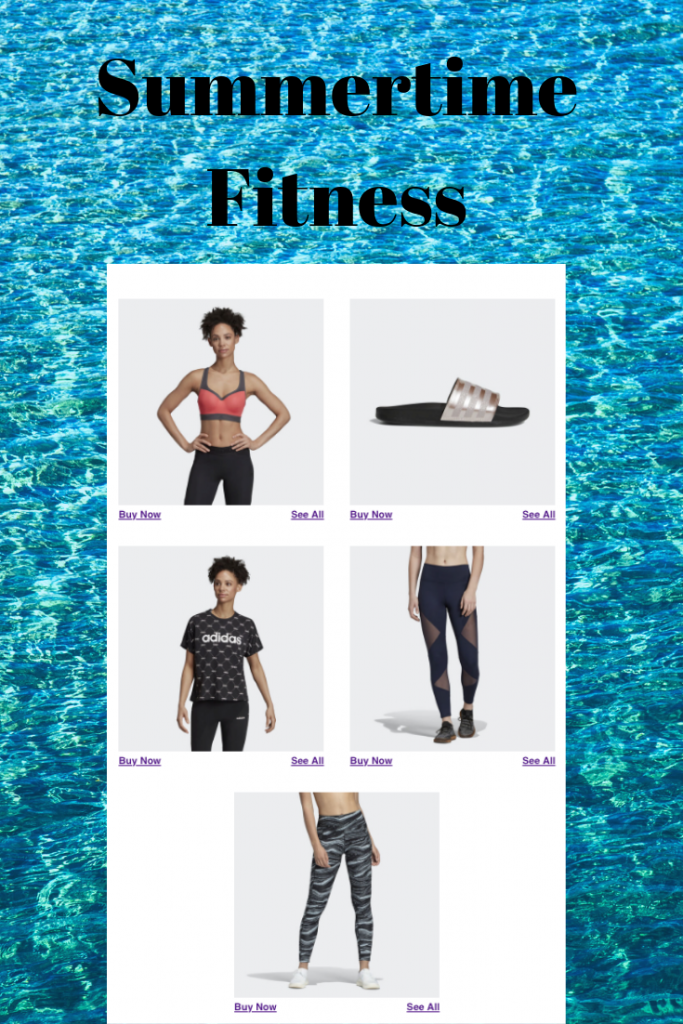 Fitness In the Summer
We're about halfway through the summer months and I wanted to talk about Summertime Fitness. It's easy to get lazy in the summer, especially if you're not a huge fan of the heat. You either have to wake up super early and move, or find other ways to get in exercise throughout the day.
One: Walk Somewhere Fun
One thing that I love about the summer is that there are a lot of fun outdoor events going on. You can easily get in steps if you visit one of these places and walk, walk, walk. There are amusement parks, water parks, outdoor festivals, state and county fairs, and more. Don't forget to stay hydrated and don't ruin all your walking by eating every single snack you find!
Two: Take an Exercise Class
I didn't start taking dance classes until my early 20's, but once I did, I fell in love. It's definitely a fun way to get moving. I ended up transferring to a new studio last year and to check it out, I took a class during the summer to see what I thought. I loved it and I've been there since. Summer is a great time for any type of exercise class – dance or otherwise – because they don't last all year long. You can try something new and see if it's a class you want to keep doing in the future!
Three: Find the Right Summer Gear
I had fun looking at all the workout options you can get from Adidas. You definitely want to make sure you're finding the right exercise gear for your summer fitness. Do you need tights? What about specific types of shoes? I know, for me, I always need a really good workout bra and I'm definitely in the market for some new ones! You can find some of the options that I liked in the images below!
Four: Jump In the Pool!
Summer is the best time to exercise in the water. You're still getting a workout, but the water keeps you cool so you aren't sweating all over the place. If you have a pool, work on your arms and legs by swimming from one end to the other – or look up other fun water exercises that you can do. I've even seen water weights!
***
I hope these four tips give you some ideas on how to make your summertime fitness a bit more fun. Again, I'm sharing some products from Adidas that are officially on my wish list!
See anything you like below? Have a favorite tip from this post, or your own summertime fitness tips?