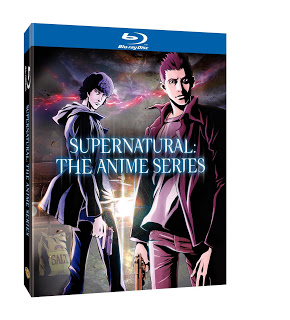 After being separated for years, the Winchester brothers come together and surmount enormous obstacles (including some pretty gnarly demons) in search of their father. Throughout the show, family and brotherhood specifically is a very important theme. In fact, it is often the key element that saves each brother's life when things get the most dangerous. How has family been there for you in moments of crisis? Do you have a brother or sister that you would stand alongside and fight demons?
I can't say I've really had a particular moment of crisis, but my family is pretty close…especially between me, my mom, and my sister. They are definitely two of my best friends. I love my brother as well and would definitely stand alongside him or my sister if they ever needed me. We love each other, and we love to be with each other…and that includes when things aren't always great. For the most part, in comes down to just talking to them or being there. Luckily, nothing tragic has affected our family too much.
As for this series, I'm really excited about it! I think having Supernatural as an Anime series was a great idea…and I personally want to buy this DVD now.
Order your copy of Supernatural: The Anime Series on DVD or Blu-Ray here today: http://bit.ly/p0WOMq
I have been hired by Warner Bros. WBWord division to promote Supernatural: The Anime Series on DVD/Blu-Ray.