Lauren Says: Sisters Hayley and Page are helping with some reviews today so you get their age-appropriate thoughts on these items! Leave them some comments below!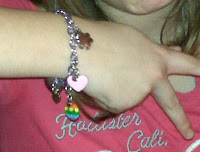 Charm Bracelet review by Page
Site and Item Source: http://highintencity.storesecured.com/
Thoughts:
I just love the bracelet. I wear it every day, 24/7, except in the shower and at night when I have to go to bed. I gotta say…you people out there should really get this bracelet. It's awesome, pretty, cool, and has the best charms ever!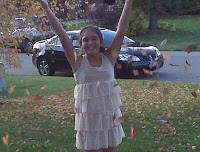 Dress Review by Hayley
Source: The designer…contest win. If you made this, leave a link to your shop!
Thoughts:
1. Made me feel like a princess
2. I love all the ruffles in it
3. It was a beautiful, I love it.
4. When I first wore it, I didn't want to take it off
5. I also like the design