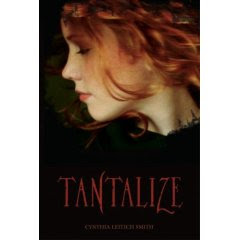 For the shot to win the paperback copy of Tantalize, all you have to do is enter by next Friday, Aug. 1 at Midnight Eastern. The winner should be posted on August 2, the day another vampire novel is released….Breaking Dawn by Stephenie Meyer.
This is the last contest for me for Vampire month, so enter enter enter!!!
Now…HOW do you enter? On my blog, as you all should know if you regulary visit, we don't just focus on books…but music, movies, and other such things. We like to promote and support a wide variety of things…and will continue to do so with this contest.
All you have to do is check out this band on Myspace called The Remorse Code.
Once you do, leave a comment stating what you thought…and if you have Myspace, feel free to add and talk to the band yourself (but you don't have to add them…not part of the contest).
Thank you and here's the myspace link: The Remorse Code
If you add them, tell them we sent ya!!! 🙂