Happy Black Friday! Time to get internet shopping! Today, I have another edition to my Stocking Stuffer Gift Guide. I'd like to introduce you to the Etsy shop, The Perennial Soul. They mostly stock mini house signs (you'll see below), but they also have some ornaments and cards too.
Please pin the below image to help me spread the word!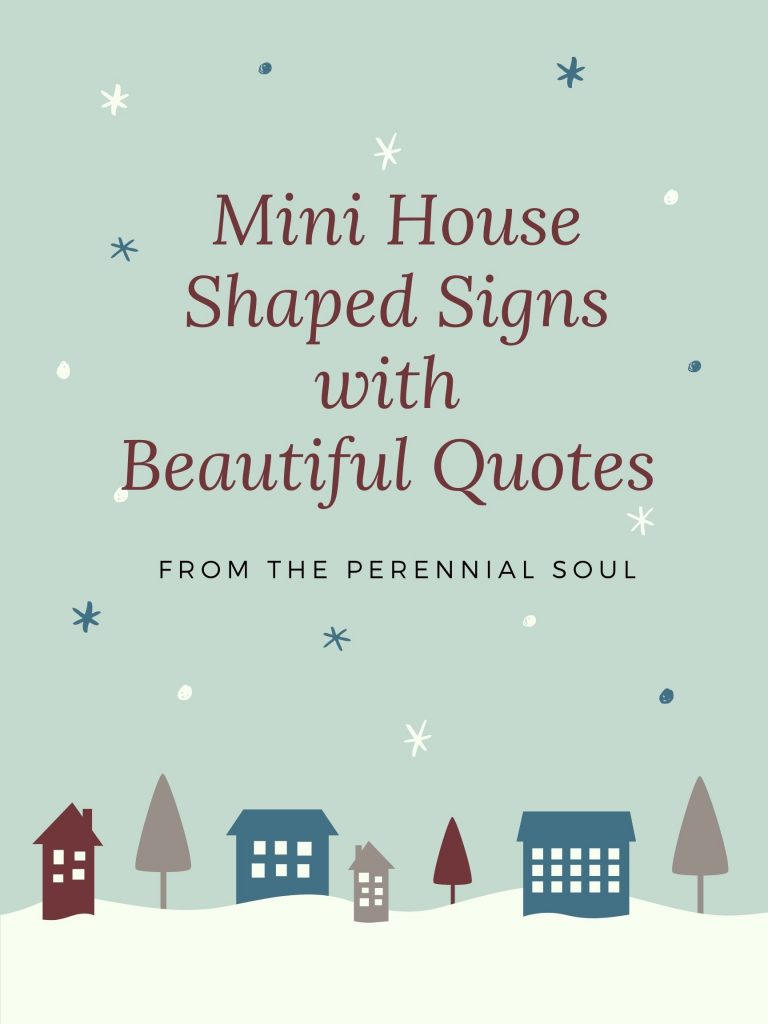 Lindsey was so kind and let me choose my own house sign so that I could share my thoughts with all of you!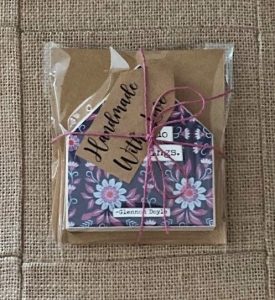 How cute is this wrapping? I love the little "handmade with love" card and it's packaged so beautifully. You could simply stick this in a stocking or gift bag as is and you're ready to start gifting!
The house sign that I chose was "We Can Do Hard Things" by Glennon Doyle. There are a variety of houses with this quote, so you can find a background that you love. I chose this lovely purple, floral background.
It's a great size, and beautifully crafted. I really love the background that I chose, and of course, the quote. I was able to see Glennon Doyle speak live once and she was fantastic to listen to (and I hope to read her newest memoir, Untamed, sometime soon). I thought this quote was a wonderful reminder for the bad days/moments/years. What do you think?
You can get this exact sign for $13.50 (with free U.S. shipping). All the houses are around this same price, so it doesn't break the bank!
Places to Put Your House Sign:
You've decided to get your own house sign, or you want to gift it to someone…where should you put it?
On a tiered tray
On a work desk
On a bookshelf (there are even some quotes from books like Alice in Wonderland and Harry Potter)
On a shelf where you can always see it (living room, bedroom, etc.)
Where would you put your house sign?
And because it's almost the holidays, and this is a stocking stuffer post, I would be remiss if I didn't mention the Christmas House Signs! There's some song lyrics, classic sayings, and even some Christmas movie quotes.
Haven't found the quote you want? You can also order a Custom Listing, with your choice of quote and background (from a list of patterns).
Have I convinced you to get your own house sign yet?
Giveaway: Win Your Own House Sign
1 U.S. winner gets the house sign of their choice
18+ unless you have parental consent
Giveaway ends on Friday, December 4 at 11:59 p.m. EST
we are not responsible for lost or damaged items once they have been shipped