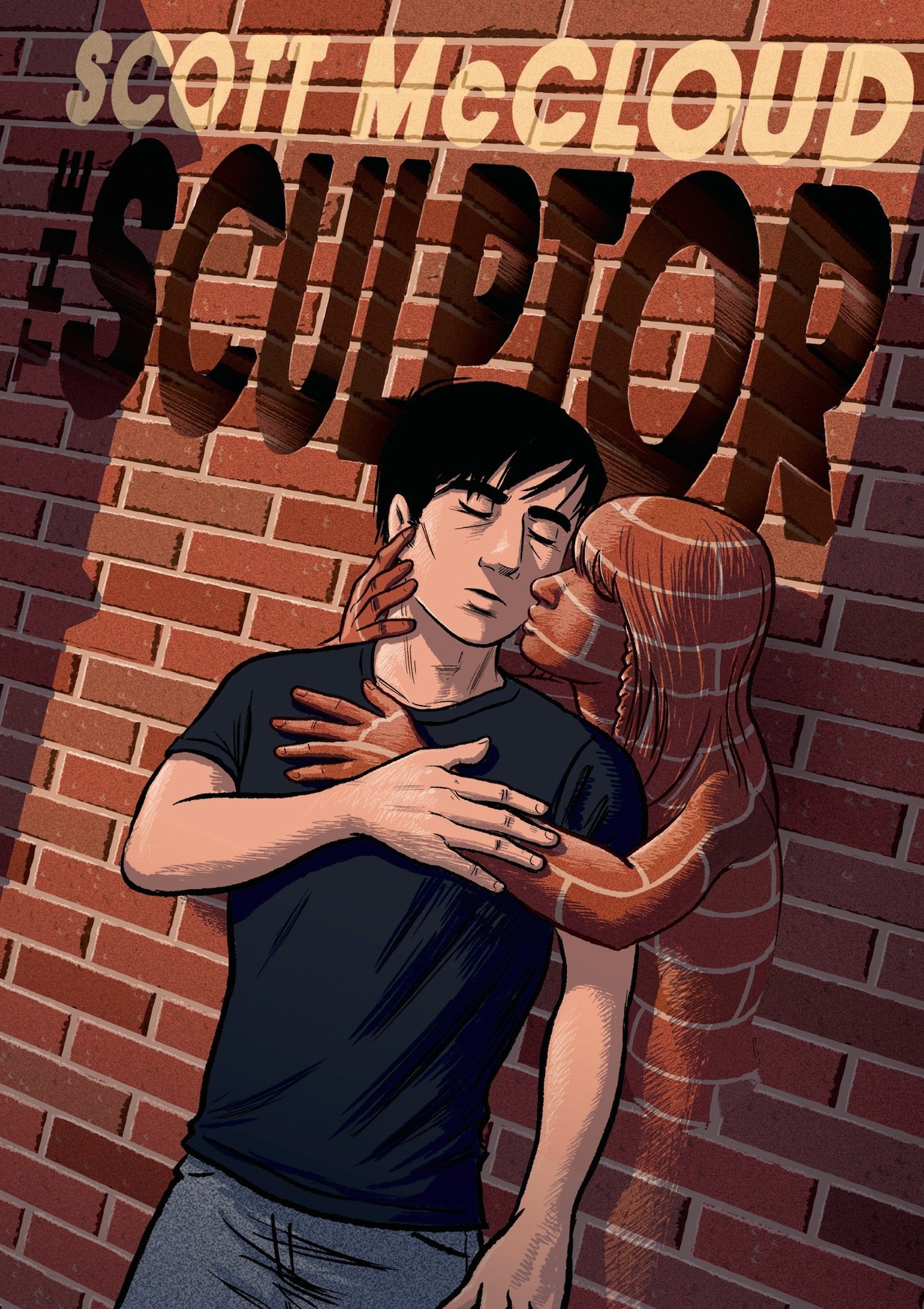 The Sculptor by Scott McCloud


Review by Lauren


Source: copy for review; all opinions are my own


Official Summary: David Smith is giving his life for his art–literally. Thanks to a deal
with Death, the young sculptor gets his childhood wish: to sculpt
anything he can imagine with his bare hands. But now that he only has
200 days to live, deciding what to create is harder than he thought, and discovering the love of his life at the 11th hour isn't making it any easier!
Review: When I was in undergrad, I took a course on Graphic Novels and our textbook of sorts was a book all about comics by Scott McCloud, so I was really excited to finally read a graphic novel by him. In this book, David Smith is desperate to create an extraordinary sculpture. Therefore, he makes a deal with Death (who looks like David's late Uncle Harry) to give up his life in 200 days if he is given the power to sculpt anything he likes with his hands. This means he can take concrete and easily shape it into whatever shape he wishes.
Despite having this gift, it is still difficult for David to truly create an amazing piece. He's not sure what to do and Ollie, his best friend who works in the art world, is hoping that David can find a focus for his gift. Ollie knows David is talented, but he never learns about David's gift and therefore cannot understand the desperate nature of David's work. After all, he will die in 200 days.
As the summary states, David's new life is shaken when he meets and falls in love with a girl named Meg. He wants to spend his entire life with her, but he's not sure how to do that when he knows he will die so soon. He doesn't want to hurt her, so he tries to push her away, but he can't. Meg was very much her own character in this book, and I loved that. She's different from David, but it's obvious that they both need each other.
The Sculptor is a fairly long book for a graphic novel, but at the same time, it goes by fast. The artwork is great, done in shades of black, white, and blue. This is a book that really makes you think about life, love, and art. It's something that should be discussed and thought on during and after one's reading. Highly recommended!