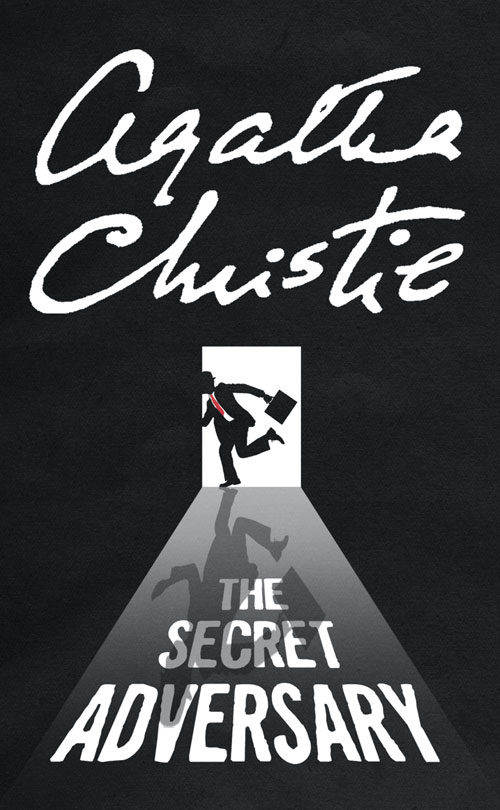 The Secret Adversary by Agatha Christie


Review by Lauren


source: read on Classic Reader; all opinions are my own


Official Summary: Tommy and Tuppence, two young people short of money and restless for excitement, embark on a daring business scheme – Young Adventurers Ltd.

Their advertisement says they are 'willing to do anything, go anywhere'. But their first assignment, for the sinister Mr Whittington, plunges them into more danger than they ever imagined…


Review: I've read a mix of Christie novels and I'm on a quest to read a lot more. Therefore, I was excited to see you could read two of Christie's novels entirely for free online. I chose The Secret Adversary, which happens to be the first Tommy and Tuppence novel. I have not read anything with these characters, though I have heard of them, so I was excited to see what I would think. In case you aren't aware, Christie has many stand-alone novels, but she also has series that follow various detectives. There is Tommy and Tuppence, Miss Marple, and Hercule Poirot. I've read a few Poirot novels, whom I love, but none from the other detectives.
Starting off, Tommy and Tuppence were certainly interesting to read about though they never really understood personal safety. First they decide to form an agency of sorts, called Young Adventurers Ltd, in which they would be willing to do almost anything for anyone. This venture came about due to their lack of funds and Tuppence, in particular, wanting to have more adventure. Oh, before I go on – I should note that Tuppence is a female. I always thought of the name as belonging to a male, for some reason, but Tommy and Tuppence are a male-female duo of two very good friends. Now, back to the story – someone overhears them discussing this plan and invites Tuppence to do a job for him. This man is Mr. Whittington, who happens to be involved in something far more "sinister" if you will than the job he relays to Tuppence.
I'll leave the summary there, as the two friends end up meeting other people in this story who give them more background into what they have inadvertently stepped into. Because of this, Tommy and Tuppence agree to keep sleuthing for these men, of which there are three. I could go into more detail about them but it is better if you just read the book and meet them for yourself!
Tommy and Tuppence definitely go on many adventures in this one, and their lives are certainly at stake a time or two. Though it's obvious nothing will harm them, I did worry about the people surrounding them. Plus, there is always the question of who is Mr. Brown? This is a mysterious man who apparently pulls strings without revealing his identity to most people. He's a nondescript person who uses the most unsavory people to cause trouble and earn money. Can you guess who he is while reading the book?
I never really figured out the mystery while reading, but that's okay! It's fun for me to be surprised in the end. While this is definitely not a favorite of mine when it comes to Christie, it was rather intriguing and I'm happy to have finally 'met' Tommy and Tuppence!