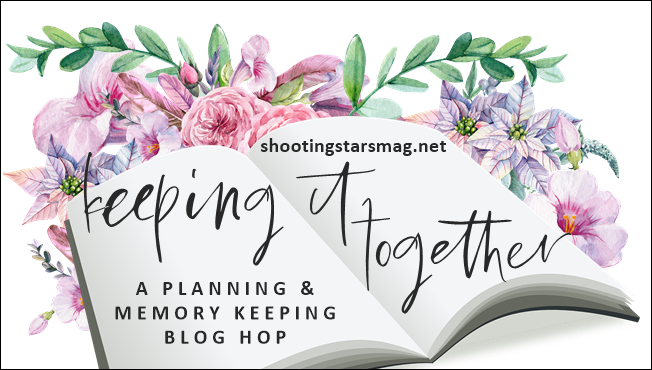 It's the third Thursday of the month and that means Keep It Together, a monthly link-up all about planning, scrapbooking, memory keeping etc. Don't forget to visit my co-hosts Alexandra and Rebecca Jo!
All month long I've been doing features, interviews, reviews, and giveaways with various small businesses and Etsy shops. These are all places where you can find small, but wonderful, gifts for stockings, co-workers, friends, and more. Today, I want to introduce you to an Etsy shop that is perfect for Keep It Together.
Please help me spread the word by pinning the image below!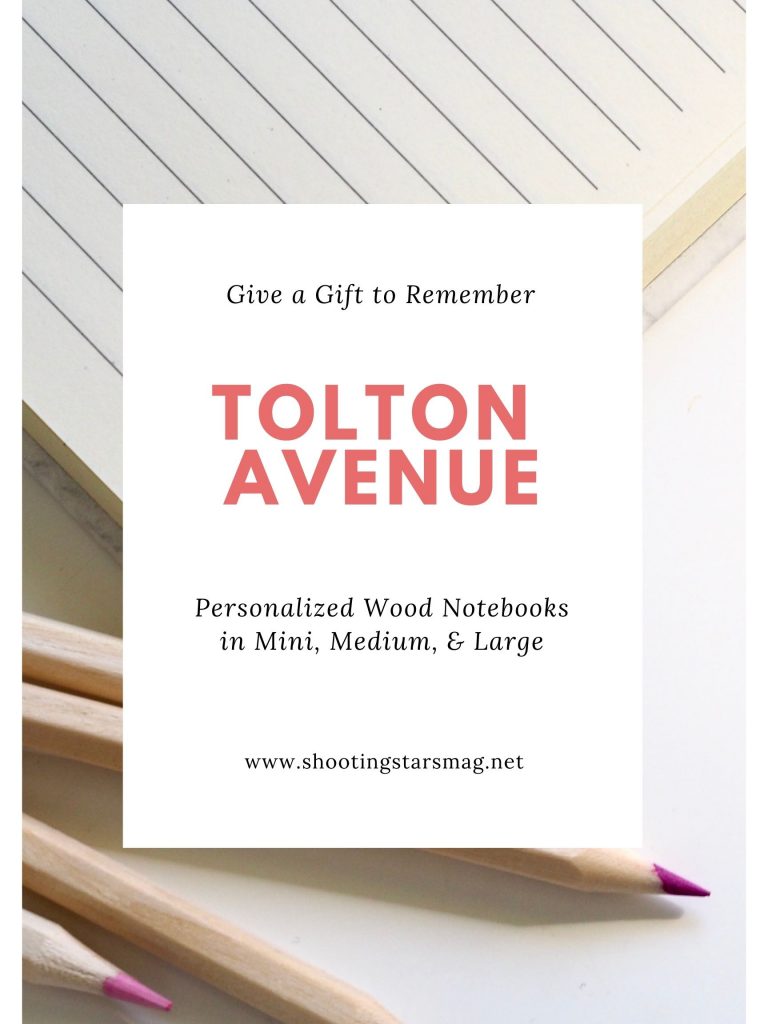 Katie makes some beautiful notebooks, personalized for all the various people in your life. She even has some really cute mini notebooks that would make the BEST stocking stuffers. It was actually these that first caught my eye, but I love all of her work.
She was super lovely and sent me a couple items to check out for myself, so I could share some photos I took and give you all my honest thoughts! Keep reading for a giveaway!
The first item I have to share is this Handmade Wooden Notebook in large (she has large, medium, and mini notebooks). I LOVE that she added my name to the cover. Isn't it cute? It's such a beautiful design, and I'm still thinking about how I want to use it in the new year. I love keeping track of quotes so I think that might be the direction I go with it. What do you think? What would you use this notebook for?
When you first open the notebook, you get this black glittery page (which is the 2021 from the cover). It's so sleek and pretty.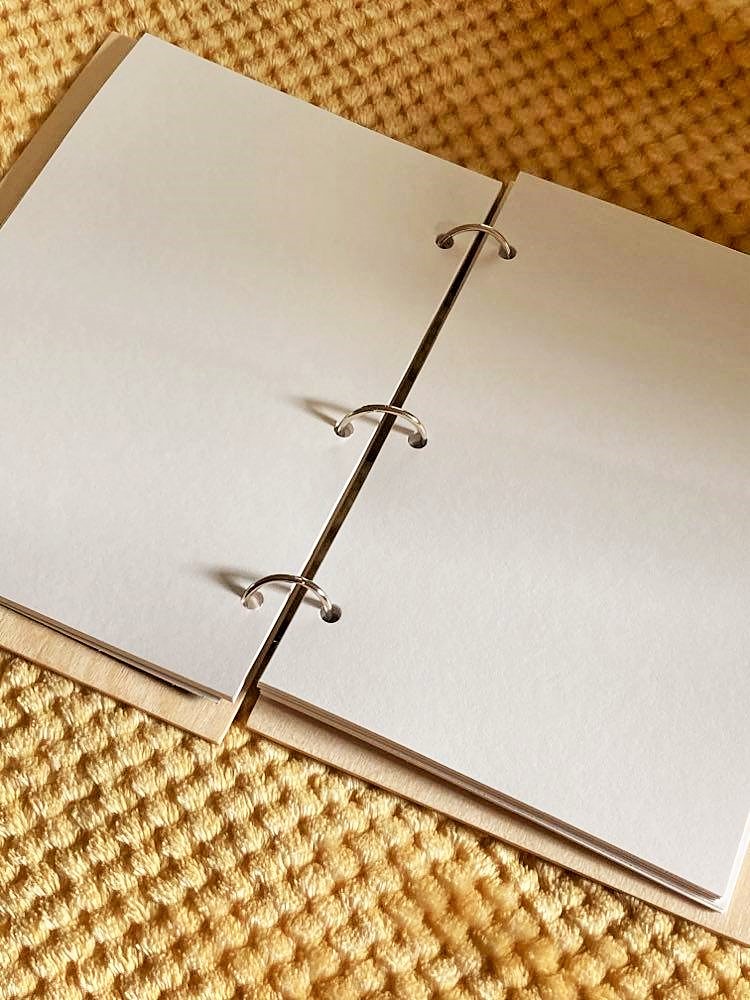 Finally, this is what the pages on the inside look like. As I said above, I love a good quote, so I was thinking of perhaps keeping track of them here. I could even add some doodles and/or stickers. Another idea would be to document an event, a month, or even a whole year in 2021. You could write notes, add photos, etc. The sky's the limit!
Katie – and Tolton Avenue- has many different notebook designs though, so I wanted to share some of the Large and Medium size designs here: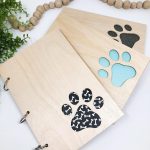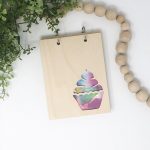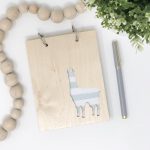 All of the notebooks in the top row are the Large Notebooks and all the notebooks in the bottom row are the Medium Notebooks.
As you can see from some of the photos, there are different front page options so what peaks through the design looks different based on what you choose! I love that you get some options to personalize things!
Now, let's move on to the mini notebooks. First – my review!
I love the little bag that the mini notebook came in, and how cute is the ribbon on the side? I'm sure you can see how these would make awesome stocking stuffer gifts – or just a little token of appreciation.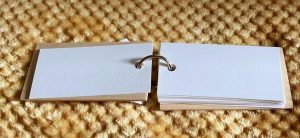 And here is the inside of the mini notebooks. Things do move around a bit, since everything is being held together with a ring. However, I think it still works fine and you could easily keep track of all of your bucket list items. Who knows what 2021 will bring, so my plan for this notebook is to write down bucket list items that I actually accomplish – or just fun things that I do in 2021. Therefore, I won't have items that I never accomplished, and I can look back at the end of the year and see all the fun things that I did!!
What do you think? How would you use the bucket list notebook?
And now I have some other mini notebooks that you could gift (or buy yourself!)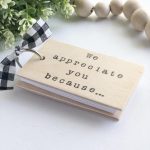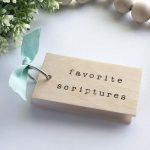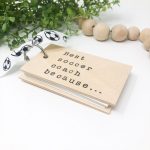 With these, you even have some options on which ribbon you want (or you can choose no ribbon). There are obviously more notebook options – in all three sizes- on the website, but I wanted to pick out a wide variety of notebooks for my post so you get a quick look at what's for sale!
Giveaway Time with Tolton Avenue
U.S. only
giveaway ends on Friday, November 27
must be 18+ to enter, or have parental permission
we are not responsible for lost or damaged items once things have been mailed
Use the Rafflecopter below to enter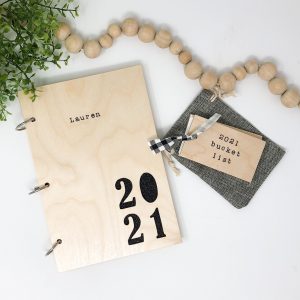 This is the giveaway prize – your very own Large 2021 Notebook and 2021 Bucket List Mini Notebook. Katie took this photo of my items, so obviously, your Large Notebook can be personalized with any name you choose!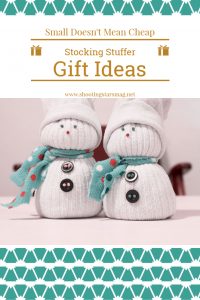 If you have your own Keep It Together post, please link up here:
You are invited to the Inlinkz link party!