Isn't it lovely when a Friday rolls around? Today I'm going to share five things from the previous week or so that I am loving or excited about. I hope that you'll read and share your own Friday Faves in the comments. If you did your own Friday post, please leave a link and I'll come visit!
1.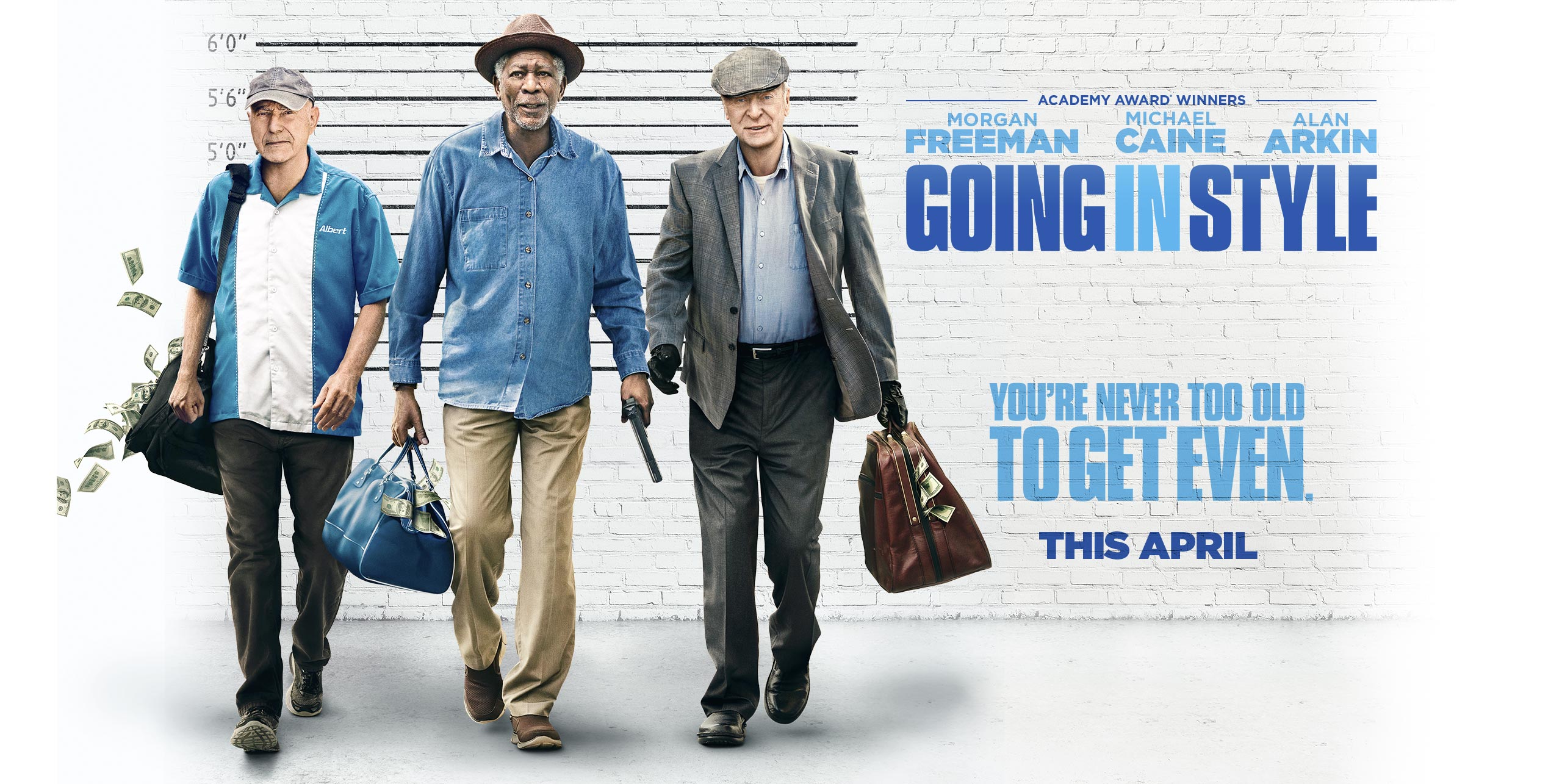 My parents, sister, and I all went and saw Going in Style on Easter. It wasn't as funny as I thought it might be, but that didn't stop me from enjoying it. I love all these actors and I thought they did a great job. It's nice to see older actors making films that revolve around their age and circumstances. I'm still in my 20's, but I could still feel for these guys who have lost their pensions and aren't sure how they are going to take care of themselves and/or their families without it. Definitely a good one!
2. I'm working on building up my social media follows, but I'm definitely focused on Twitter at the moment because I'm so close to 3 thousand followers. I'd love to reach at least 5k by the end of the year, so help me out by following
here
! I'm going to do a giveaway once I reach 3k so please follow!
3. I went to Old Navy last weekend because they were having some good deals. I've been getting new clothes when I can because I'm doing well with my weight loss, and it feels nice to get more of the things that I like. My trip to Old Navy was in order to get some pants/bottoms because most of my new items had been tops. I ended up getting a pair of pants, two shorts, and a dress. Not bad, I don't think! As for my weight loss – I'm a few ounces away from a 30 pound weight loss, and I'm so excited! I'm thinking of ideas for blog posts, so expect something soon. Any questions you have that I can answer? I'm doing a hospital-led weight loss program – I introduced it
here
.
4.
For those that aren't aware, I'm a new consultant for
Usborne Books and More
. If you are on Instagram, then you have probably seen Rep Searches for various businesses. They tend to relate to books – a bookish Etsy company or a book subscription box. The idea is that people "apply" to be a rep by posting on their Insta why they want to be a rep for such and such company. Then a certain number of people are chosen and they are given products every month for about 3 months to help spread the word.
Well, I thought it would be fun to do something similar for the Usborne books. I'm going to be posting this on Instagram too, but for now, here are some basics in case you want to "apply":
1. You must have an Instagram account. If you want to blog about the products, that's great, but you have to post on Insta too.
2. I'm seeking up to 3 representatives, so we'll see who applies! You have to be in the U.S. though because the books from my shop only ship within the U.S.
3. This will last for three months – I'm hoping May-July but it might change a bit depending on how long things take!
4. Every month, I will send the Reps ONE book from Usborne (my choice – but you can let me know age ranges, etc.) and you have to post about it on at least Insta. In the end, each Rep will get three books from Usborne!
5. The main goal is to entice people to have online parties with me! This is how I get most of my sales. If you are a Rep, you can do a party too, but it's not required. When people sign up for a party – they will mention the Rep they heard about it from. By the end of the three months, if you got me the MOST parties, I'll send you a $20 gift card of YOUR CHOICE!
Sound like something you're interested in? Let me know! You can browse my shop
here
!
5.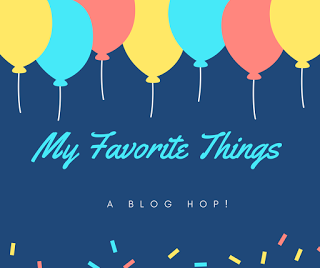 I'm setting up a
Giveaway Hop
where you give away at least ONE item that would be considered "your favorite thing." You can sign up
here
but the actual giveaway hop will be in the beginning of June. It doesn't matter what country you're in or what you want to give away – you can still join!
The prize, who the giveaway is open to, the requirements for entry – these are all things that you get to choose! The only thing I ask is that your giveaway takes place during the hop period (details on
post
) and that the item is a favorite of yours. You can give one item or a mix of items! Again, it's your choice!
Please sign up and/or spread the word!
***
Happy Friday- and Have a Great Weekend. I'm linking up here:
Oh Hey, Friday- http://www.farmerswifeamy.com/
Five on Friday- http://www.northcarolinacharm.com/