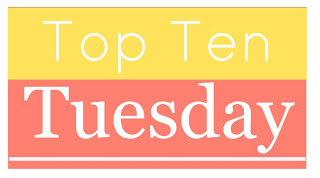 Top Ten Books On My Fall 2013 TBR List
I made a Summer TBR list for Top Ten Tuesday a few months ago and I'm pretty sure I didn't get much read off of it. Alas, I'm still going to make a list for the fall. Some of these are released in the fall, while others are things I just want to read in the upcoming months.
Books Released in the Fall (not in order of release, sorry!)
4.
Reality Boy by A.S. King
– Yeah, I'm one of those people that
still
haven't read something by A.S. King. This might be my first though! Out Oct. 22
Books I Just Want to Read
6..
Rose Under Fire by Elizabeth Wein
– I chose to put this on the second list because it's already been released, albeit only a week ago. Loved Code Name Verity so I need to read this ASAP.
7..
The Cuckoo's Calling by Robert Galbraith
– I was so excited when I learned J.K. Rowling had another adult novel available to purchase, and it was a mystery story no less! I just need to get my hands on a copy now.
8.
Far Far Away by Tom McNeal
– I don't know where I came across this novel first, but it sounds really interesting! The MC hears the voice of one-half of the Brothers Grimm! Cool, huh?
9.
Me Before You by Jojo Moyes
– I knew I had to read this one when I realized I had it on my Amazon wish list as a hardback
and
a paperback. I need to get on it!
10.
Feed by Mira Grant
– Everyone seems to
love
this book and it's been on my radar for a long time. Hello, zombies!