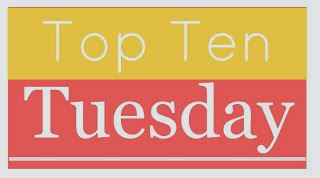 Top Ten Tuesday is from The Broke and the Bookish and this week's topic is—
Top Ten Things On My Bookish Bucket List
(in no particular order)
1. Listen to an audiobook – this should be obvious from my previous post, but I have yet to listen to one and I hope to do so soon!
2. Publish my own book – this is definitely a big one! I'd love to call myself a published author someday.
3. Celebrate 10 years blogging – I have been blogging on this site for almost seven years, so I would love to make it to 10!
4. Have a book club reunion– I used to be in an online book club and a bunch of us have met a couple of times. This was years ago now, though, so I'd love to have a vacation/reunion with some of the members in the near future.
5. Visit BEA again -I have been to Book Expo America once, but it was only for one day and not even the entire day…I'd really like to go back and truly experience the convention.
6. Read the entire works of Oscar Wilde – I love Wilde, from his works to his biography, but I would love to say I have read his collected bibliography.
7. Plan more book-themed parties – I love party planning and I have planned/hosted a couple Harry Potter parties, a Hunger Games party, and one literary-themed party. I'd really like to have more parties based around a book or series in the future!
And that's all I can currently think of! What is on your bookish bucket list??