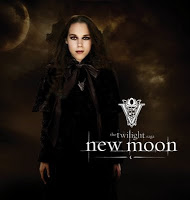 My Magic Me's Twilight Giveaway

Want to be turned into Jane from the Twilight films? It just so happens you can now become a part of the Volturi…if only in pictures.
I finally got the picture to post above but you can see more here:
My Magic Me is a great etsy shop full of fun things if you want to get another picture altered…zombies, fairies, and more! It's such fun so definitely give her a look. The prices aren't too bad either. Remember though: she won't print them and mail them. You simply get sent the photo and you can do what you want with it then.
Giveaway-
Prize: One Volturi Photo (you need to submit a photo if you win)
Open To: International!
Ends: November 20 (the day New Moon is released of course!)
To Enter: What else do you love about the My Magic Me site?
Extra:
+1 follow (leave a new comment)
+1 post somewhere about this (leave a new comment)