Today I'm sharing a fun giveaway from Kirsty, who runs the Etsy shop The Burnt Tree. She makes some great Harry Potter themed items but what's even better? She's offering an INTERNATIONAL giveaway. Read on!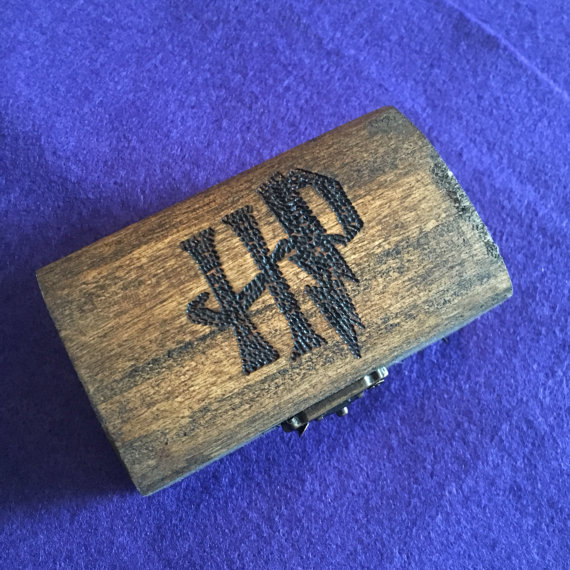 How awesome is this Harry Potter trunk? This particular one is 9 cm x 5cm x 5cm and it's perfect for your rings and other little trinkets. You can buy it for $12.49.



One of my favorites is this Deathly Hallows Harry Potter trunk. It's a bigger size, as you can see in the photo, so it's $55 but it would make such a cute accessory for a room. Kirsty mentions using it as a wedding box in her posting, which I quite like too!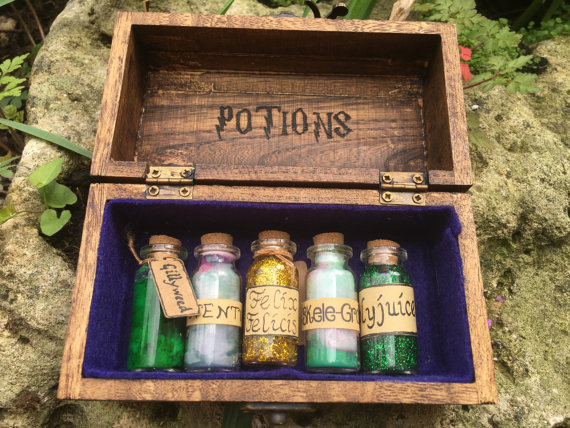 Another favorite of mine is this Potions Box trunk. You get the awesome trunk WITH the little potions bottles. I love all things Harry Potter and I swear I'll create an HP themed room someday, so this would be such a fun decoration. Or if you have a younger child, they can play "potions" with this! This whole set is available for $33.74.
Definitely check out Kirsty's whole site. She has other Harry Potter items, Tolkien inspired items, Alice in Wonderland, and more!
Giveaway Time!
-International
-Must be 13 years of age or older, or have parental permission
-Giveaway ends Nov 12
-Neither Kirsty nor I are responsible for lost or broken items in the mail