My Wish-List-Wednesday this week is all about your taste buds. I have a drink and a snack that I would absolutely love to own…and you should think about it yourself. How can you pass these up?
First up, we have the limited edition Emily the Strange Jones Soda bottles. I've only had Green Apple Jones Soda, though I'm open to other ideas…what flavors are good? At any rate, I would LOVE to have a six pack of Jones soda with these awesome Emily the Strange pictures on them. You get the drink and then you have a sweet bottle to keep as decoration. Know any Emily fans? They would love this, even if they've never had or don't like Jones! It's just fun!
However, if you aren't too in to Emily, you can get your own Jones soda PERSONALIZED with a picture and message of your choice. Just check out this link:
http://www.myjones.com/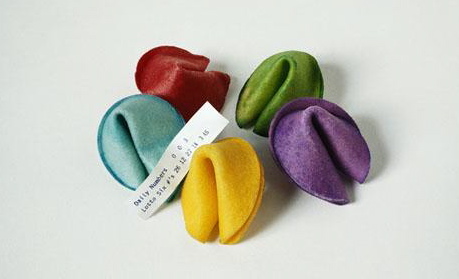 Next up, I have the food addition to this week's wish-list. It's personalized as well…Fancy Fortune Cookies! You pick the flavor (no more regular ones for you) and then you choose a message to go on the inside. Perfect to ask someone on a date, to marry you, wish a happy birthday, and so much more! Flavors include orange, mint, etc.
They even have a sister site where you get ONE fortune cookie but it's a giant one with chocolate and sprinkles and all that fun stuff! They have ones for new babies, birthdays, romantic events, and more.
Don't these just leave you thirsty and hungry all at once? I know I am!