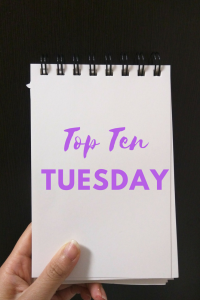 Top Ten Tuesday is hosted by That Artsy Reader Girl
2023 Debut Books I'm Excited About
I'm pretty sure these are all debut authors. If not, let me know, because I'd love to know what else they have written. I am sharing these books through bookshop.org, which means if you use my links to purchase, I will get a small % and you are supporting independent bookstores.
1. If Tomorrow Doesn't Come by Jen St. Jude
2. They Hate Each Other by Amanda Woody
3. The Long Run by James Acker
4. Someone Else's Bucket List by Amy T. Matthews
5. My What If Year: A Memoir by Alisha Fernandez Miranda
6. The Golden Spoon by Jessa Maxwell
7. The Writing Retreat by Julia Bartz
8. The Perfect Ones by Nicole Hackett
9. Bitter Medicine by Mia Tsai
10. What Happened to Ruthy Ramirez by Claire Jimenez
Are any of these on your list? Any other 2023 debut authors and books I should know about?