Disclosure: post includes affiliate links; using them helps me and the blog, at no extra cost to you! Please save and share the image below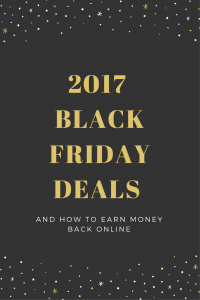 Hey everyone! I have a couple more gift guides coming – I just love picking out gifts – but I'm also going to start mixing in other posts too in case you aren't looking for gift ideas! However, today I wanted to share some fun Black Friday and Cyber Monday deals that you might be interested in since Thanksgiving is only two days away! Crazy, right?
Black Friday/Cyber Monday deals - and ways to save money! #blackfriday #onlinedeals
Click To Tweet

Bookroo is a book subscription service for kids! I've worked with them in the past, and I'll be reviewing one of their boxes again soon, but I wanted to let you know about a great deal so you don't miss out!
Coupon Code-
BFSTARMAG for 25% off any multi-month subscription (3,6, or 12 months)
One redemption per family. Valid for new customers only. Existing customers may use for the purchase of one gift subscription.
Valid 11/24 – midnight PST 11/27
Bookroo has various options, including a Board Book box (ages o-2 and you get three books) and a Picture Book box (2-6 and it comes with two books). They are also beta testing a Junior box – yes, you can order them – and it's a book box perfect for ages 7-10. You just can't go wrong, definitely check
Bookroo
out and use the code above!
One of my favorite book publishers is
Chronicles Books
. They just have so many wonderful books – and other gift items. You could seriously do all your shopping on their website. Right now they are doing their big Friends and Family sale where you get 35% off and FREE SHIPPING if you use the code
GIVEBOOKS
. You have until December 15 to do your shopping!
Plus, if you're going to be buying anyway, why not get some cash back? Sign up for Ebates and shop from Chronicles Books and get 5% back! If you don't have an Ebates account already, you can sign up with my affiliate link
here
. No cost to you, ever!
****
The next shops/deals I'm going to talk about are all Ebates shops, so again, if you're going to be ordering from them anyway, you might as well use Ebates to get cash back. It will sure come in handy after all the holidays! Please use my Ebates
affiliate link
(it helps me earn money, but it doesn't cost you a thing) if you want to sign up. I have an entire
post
on Ebates if you want to know more! Now let's continue looking at deals!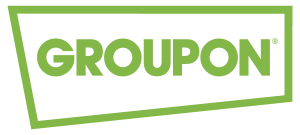 I love Groupon, especially in the Local section because it's a great way to save on restaurants and other local events. This would be a great place to look if you're into getting experience gifts. Of course, they also sell a lot of awesome products at great prices. Here are a few Black Friday deals they are or will have going on! Plus, using Ebates, you get 6% cash back (as I write this!):
Groupon has a ton of other deals from personalized gifts to toys to clothes and on it goes! Check out the full
Black Friday ad
on Ebates.

If you decide to shop online at
Walmart
, you will get 2% cash back from Ebates. Black Friday deals look like they start on Thursday, and at 6 p.m. on Thanksgiving in stores. Therefore, I don't have direct links to any of these deals but I'm going to share some of the ones I like and you should look out for in a couple days! If you want to look at the full Black Friday ad on Ebates, go
here
.
Wonder Woman
Spider-Man: Homecoming
Cars 3
The Fate of the Furious
etc.
Fantastic Beasts and Where To Find Them
Deadpool
Trolls: Party Edition
The Lego Batman movie
etc.
Planes
Descendants 2
The Jungle Book
The Princess and the Frog
Mary Poppins
etc.
Incipio Lighted Selfie Case – only $15
Google Home – $79
Fitbit Charge 2 Large Bundle – $99
18-Piece Spark Kitchen (kid's toy) – $15
12V Electric Scooter – $49
Disney Walker and Bouncer – $60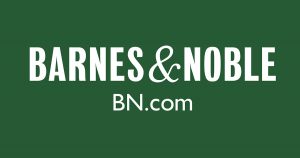 Oh,
Barnes and Noble
– How I love you! Black Friday deals start the 23rd for online and the 24 in stores, and they both end on the 26. If you use Ebates, you will get 2% cash back!
Their deals include –
Buy 1, get 1 50% off educational toys and games
50% off select Books, Music, Movies, and more
Signed editions by acclaimed authors! – this all depends on location, so check it out
here
.
If you're going to be shopping online at Ulta, you can get 6% cash back via Ebates! You can check out the full Black Friday ad on Ebates
here
or visit
ulta.com/blackfriday
. Here, I'll share some of the deals I'm loving!
Holiday Women's Fragrance Sampler – $14.99
Philosophy 3-in-1 Bath Novelty – $12 each
Too Faced Better Than Sex Ultimate Mascara set – $14
Tarte Goddess Glam Eye & Cheek Set- $19
Some other fun items available at Ulta in the widget below:
Michael's is absolutely one of my favorite stores! You can even get 2% cash back via Ebates! Some deals I'm loving are below and the full Black Friday ad on Ebates is
here
.
Fujifilm Instax Mini 9 Cameras- $59.99
GE Pre-Lit Wreaths- Buy 1, Get 1 50% off
50% off all Christmas Decor Collections by Ashland
Kid's Activity Kits – Buy 1, Get 1 50% off
Crayola – Buy 1, Get 1 50% off
Arts and Crafts Creative Center – $99.99 (save $100)
And finally, New York and Company! If you use Ebates, you'll get 2.5% cash back and you can find the full Black Friday ad
here
.  Deals start on Wednesday, but most run from Thanksgiving to 2 p.m. on Black Friday!
Puffer Vest (available in 6 colors) – $14
Sweater Dress – $20
Cold-Shoulder Cable Sweater (available in 9 colors) – $15
Glove and Scarf Gift Set – $5
Pom Pom Hats – $5
Statement Earrings – $6
 I tried to include some of the items I mentioned above in the widget (and I'm using the option to show the current sale price to help you all out) but I also have some other finds I just loved and wanted to share!
There you have it – some fun Black Friday deals! I'd love to know if you shop at any of these places, or if you will be checking them out now. Also, what catches your eye? You can shop for yourself too, no worries! Tis the season for self-care, right?
And remember – use Ebates if you are shopping online, and sign up with my affiliate link if you have not already made an account!