This is a sponsored post. All opinions are mine
Divatress: Feel Like a Diva. Be a Diva. 
Post by Lauren 
Do you ever wish you could be someone else, even for just a day? I think events like comic cons are a great way to experience this as almost everyone there is dressed up in some way. A surefire way to stick out and recreate a character in your own way is by using wigs and one such style is bobbi boss wigs that allows you to find different styles, lengths, and even colors to play with.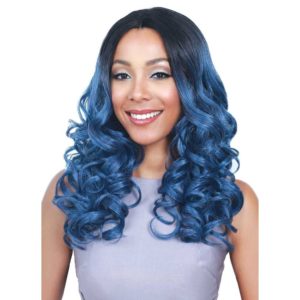 Divatress has a lot of different options for a blue haired look. When I was younger, I always wanted to have blue streaks in my hair but I just never took the plunge. With this look, I think it would be really fun to pretend to be Karou from Daughter of Smoke and Bone by Laini Taylor. If the above blue look doesn't scream Karou, the website has a lot more options that you can choose from. Personally, I like the blue above because it's really pronounced!
Want to be Karou from Daughter of Smoke and Bone? Here's how! #ontheblog
Click To Tweet
Another fun comic con option would be to go as the female equivalent of The Joker. While this wig isn't entirely green, I think it has enough to suit the Joker. Plus, the color just seems right for that crazy character, don't you think?
Would you like to dress up as the female Joker? Check out my post #ontheblog! #comiccon
Click To Tweet
Of course, wigs can be used for more than just comic cons. If you want the look for fun, Halloween is coming up, or you could wear one for a night out on the town just for a different look. There are also very natural looks if you've ever thought about dying or cutting your hair but didn't want to take the official steph. Plus, if you live in the continental U.S., you get free shipping if you spend over $49!
What about you? What type of wig would you wear, and for what event?