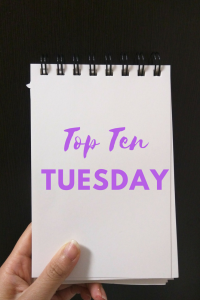 Top Ten Tuesday is hosted by That Artsy Reader Girl; join in every Tuesday with a new topic!
Top Ten Tuesday: Books I'd Slay a Lion to Get Early
Some of these books I'd probably go crazier over than others, but I'd definitely love to have ANY of them early. Do we have any in common? Or did you find something new to wish for? Let me know in the comments! These aren't in any particular order, by the way!
10 Books I'd Slay a Lion to Get Early - #toptentuesday #bookbloggers
Click To Tweet
Number 1: What If It's Us by Adam Silvera and Becky Albertalli – add on Goodreads 
I love both of these authors, so a book they wrote together? Give it to me now!! It comes out on October 9th…ugh, too far away.
Number 2: Lethal White by Robert Galbraith- add on Goodreads
Guys, we only have a title for this one! But in case you don't know, Robert Galbraith is actually J.K. Rowling and this would be the fourth in her Cormoran Strike series (I LOVE the first three and I've been dying for more!)
Number 3: The Shimmer by Carsten Stroud- add on Goodreads 
A killer that can go back in time? Sign me up! Thankfully, this comes out on June 5th so not too long now!
Number 4: Find You in the Dark by Nathan Ripley- add on Goodreads 
A guy whose hobby is digging up murder victims? Um, say what now? I need to know more! This one comes out on June 19th, so not too long to wait either!
Number 5: The Lady's Guide to Petticoats and Piracy by Mackenzi Lee- add on Goodreads
I LOVED A Gentleman's Guide to Vice and Virtue, and this is a companion novel about Monty's sister, Felicity. Yay! It comes out on October 2nd…sigh. Come soon, October? You're my favorite!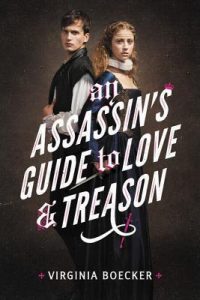 Number 6: An Assassin's Guide to Love and Treason by Virginia Boecker- add on Goodreads
Treason, murder plots, Shakespeare plays! Count me in! Another October release…this time October 23rd.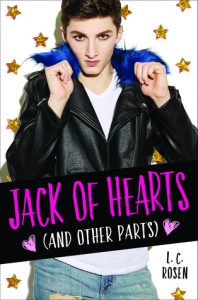 Number 7: Jack of Hearts (and Other Parts) by Lev A.C. Rosen- add on Goodreads
How fierce and fun is this cover? There isn't a long summary yet but it does say "unapologetically sexually active gay teenager" and I'm all about that! This one comes out on October 30th!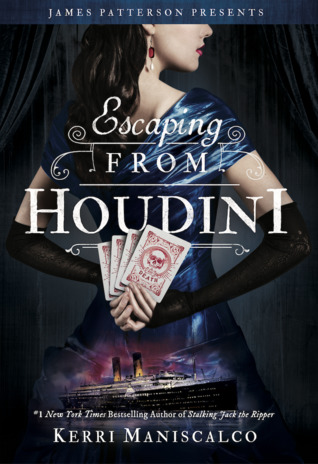 Number 8 Escaping from Houdini by Kerri Maniscalco- add on Goodreads
The first two books in this series are amazing, and I cannot wait for the third! This one comes out on September 18th, so at least it's not October, right?
Number 9: Firestarter by Tara Sim- add on Goodreads
No cover for this one yet either, and it's release date is January 9th 2019, but I do still need to read the second book in the series. I'm sure I'll love it though since Timekeeper was amazing.
Number 10: #Murdertrending by Gretchen McNeil- add on Goodreads 
You can now live stream the executions of convicted criminals…interesting concept, isn't it? This one comes out on on August 7th!