Lindsi from Do You Dog Ear? and I are hosting the Read the Alphabet challenge this year. Each month, you aim to read books that begin with specific letters. January is A and B, February is C and D, and so on. If you miss a letter, or a month, it's okay! Submit reviews for any of the letters you hit and you'll be entered to win a book of your choice! There will be four giveaways throughout the year, so you have a good shot at winning!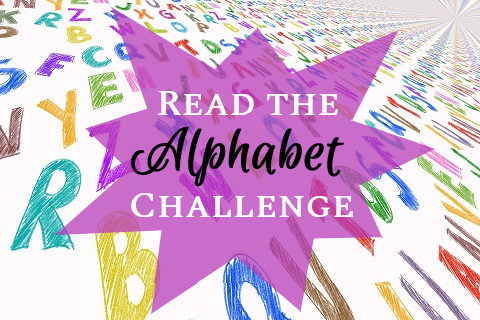 I know some people think of the alphabet and go "how am I supposed to find a book that begins with…?" so I thought I'd share some possible book ideas for those tricky letters! If there are any other letters that cause you trouble, let me know and I'd be happy to find some options for you. For now, here are some options for the letters Q, X, and Z.
*purchase links are affiliate links; I get a small % of any sale at no extra cost to you. Plus, Bookshop supports independent bookstores* 
Books That Start With the Letter Q

Quiet: The Power of Introverts in a World That Can't Stop Talking by Susan Cain
The Queen of the Tearling by Erika Johansen

Quiet Girl in a Noisy World: An Introvert's Story by Debbie Tung

Questions for Ada by Ijeoma Umebinyuo 
Queenie by Candice Carty-Williams

Queer: A Graphic History by Meg-John Barker (Author) and Julia Scheele (Illustrator)

Queen Victoria's Matchmaking: The Royal Marriages That Shaped Europe by Deborah Cadbury
Books That Start With the Letter X 
X: A Novel by Ilyasah Shabazz and Kekla Magoon 

Xo, Zach by Kendall Ryan

XX by Rian Hughes 

The X'Ed-Out X-Ray Ron Roy (Author) John Steven Gurney (Illustrator)

The X-Files: Earth Children Are Weird: A Picture Book by Kim Smith 

Xena: Warrior Princess, Volume 1: All Roads by Genevieve Valentine (Author) and  Jenny Frison (Artist) and Ariel Medel (Artist)
Books That Start With the Letter Z 

Z for Zachariah by Robert C. O'Brien 

The Z Was Zapped by Chris Van Allsburg

Z: A Novel of Zelda Fitzgerald by Therese Anne Fowler

Zac and Mia by A.J. Betts

Zeitoun by Dave Eggers 
Zombies vs. Unicorns, edited by Justine Larbalestier and Holly Black 

The Zero by Jess Walter

Zen and the Art of Faking It by Jordan Sonnenblick 
***
Think you can handle the Read the Alphabet Challenge? Sign up, and be sure to submit book reviews when you have them!!