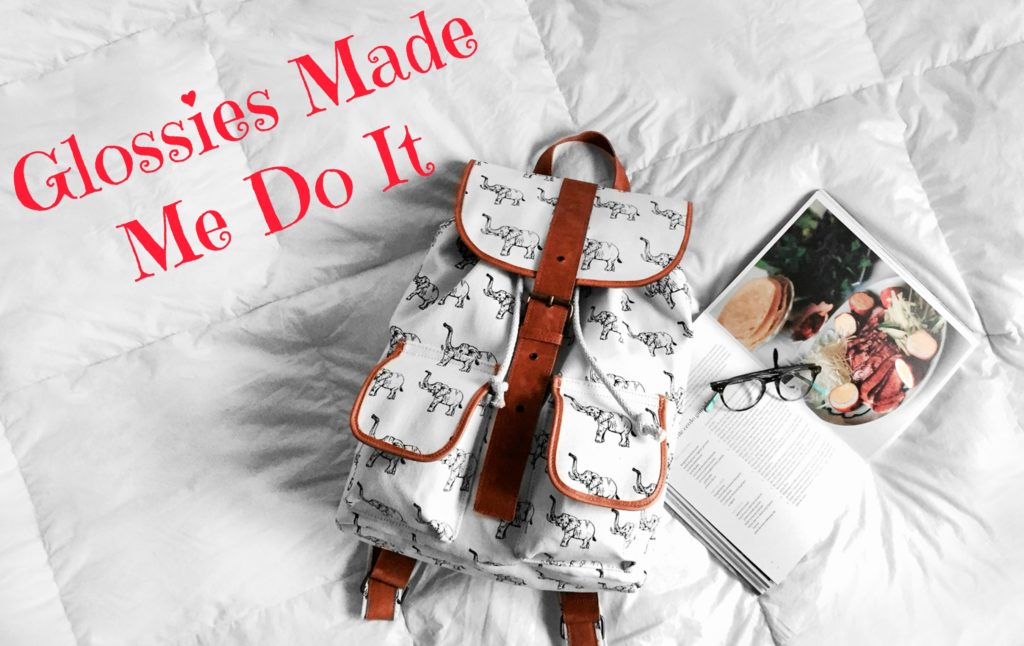 Happy March! Today is actually my mom's birthday, so Happy Birthday to her! It's time for the March 2019 edition of Glossies Made Me Do It, which I co-host with Ashley. Has a magazine made you do anything lately? Try a recipe? Read a book? Have a discussion? Write a post and link up with us below!
Cosmopolitan: March 2019 Issue
For this month, I found an article in the March 2019 issue of Cosmo that I wanted to discuss. If you're looking for the magazine, it has the lovely Lana Condor on the cover!
So you want to be my bridesmaid? Do you believe in big bridesmaid proposals? Discuss #ontheblog #glossiesmademedoit
Click To Tweet
So You Want To Be My Bridesmaid?
There is an article in this issue called Extreme Bridesmaid Proposals and two different women talk about the elaborate way they were asked to be in a friend's wedding – the first person loved it, and the second one thought it was more for Instagram photos and she didn't feel it needed to be as big of a deal.
While I'm not married, I do think doing something fun to ask people to be your bridesmaids/maid of honor is a great idea. It just shows that you really care about them and their answer. I've been a bridesmaid and a maid of honor in the past – and I'm going to be a bridesmaid again this September. None of my friends really did anything when they asked. The first time my friend called me on the phone and asked me to a bridesmaid. When I was asked to be a maid of honor (the wedding was this past December!) I was given a really sweet card and that's something I'll always keep. As for the wedding I'm going to be in later this year, I knew she was going to ask me so it wasn't a big surprise and again, it was just a low key "will you be my bridesmaid?"
I don't mind that my friends didn't do that much when they asked me, but whenever I get married, I want to do something a bit more exciting. There are always cute ideas on Pinterest and my sister's been asked in really sweet ways. It doesn't need to be a huge party (or scavenger hunt, like one of the examples in the magazine), but I do like the idea of a sweet note and a little gift. Just something to show you truly care about the person and appreciate them being in your wedding.
What do you think? If you're married, how did you ask people to be in your wedding?
Do you like elaborate ideas, or more low-key ones?
And remember- if you have a Glossies post, please link up below. We have these on the first Friday of every month!