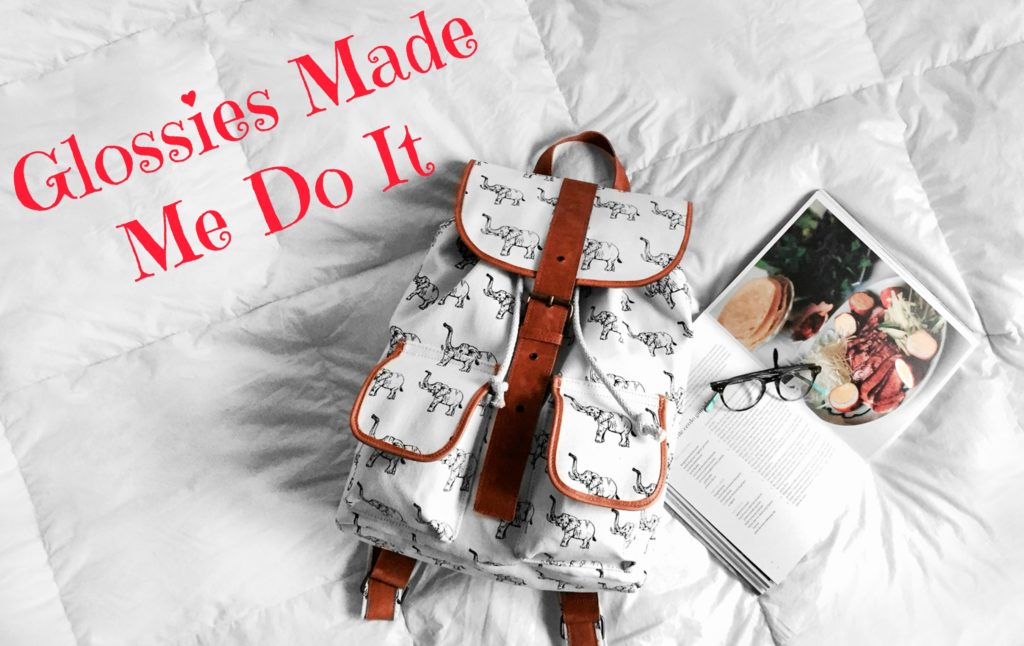 It might be December 6, but it's still the first Friday of the month and time for Glossies Made Me Do It with Ashley and myself. Has a magazine inspired you lately? Blog about it and link up with us below!
Glossies Made Me Do It: December 2018
For this month, I used the December 2018 issue of Oprah magazine – which I highly recommend grabbing a copy of since it's full of all of her favorite things. The item I'm reviewing today isn't on her favorites list, but it was included as a fun product to try and I knew I had to give it a go!
Crayola Nail Polish- Glam Rock Collection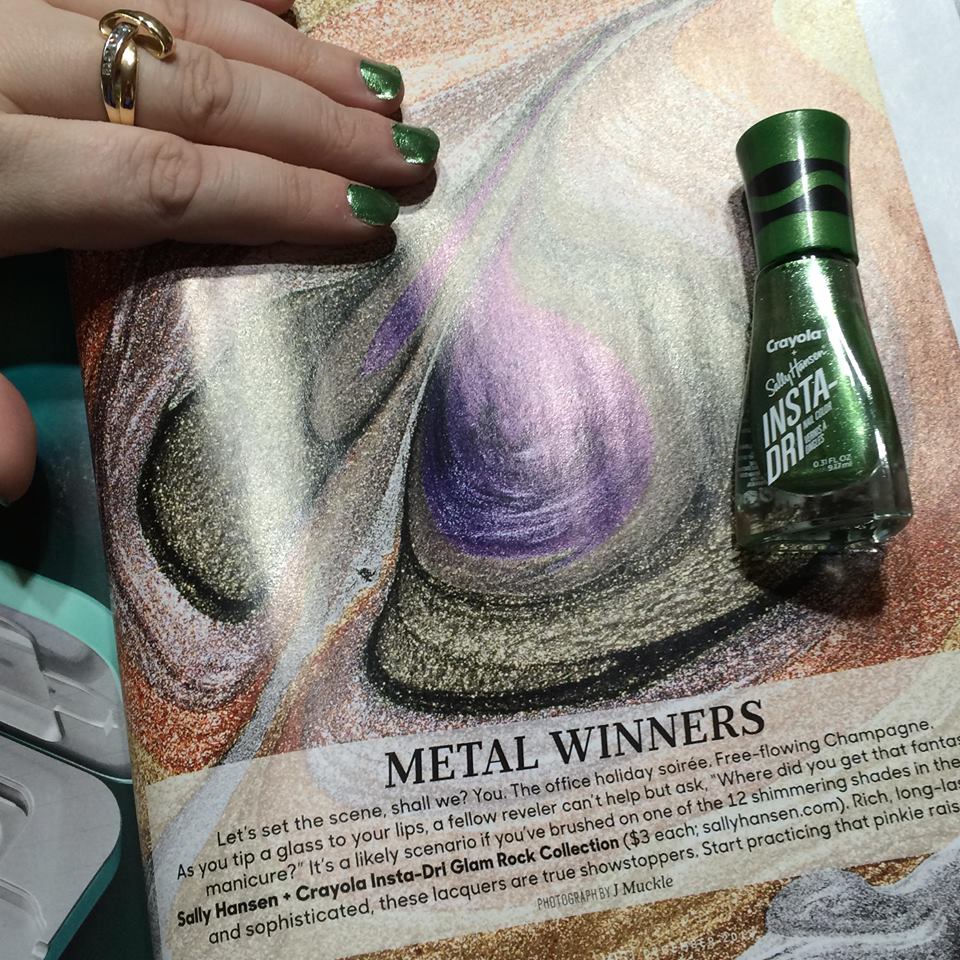 I've actually tried the Crayola nail polish line from Sally Hansen before, but this new collection is their Crayola Insta-Dri Glam Rock Collection. All the colors are a bit of a metallic/sparkly look and perfect for the holiday season. I found the nail polishes at my local Walgreens and I ended up choosing green because it fits the Christmas season, but they had a lot of different options.
My mom wants to go and get the red Crayola nail polish now! The above photo is actually my sister's hand, so we're both currently wearing the green. Isn't it pretty?!
The Crayola Nail Polish is so fun, and I love that it's Insta-Dri because it really didn't take long to dry at all – perfect for younger users! I think the regular line is awesome, as you get the classic Crayola colors, but this new Glam Rock collection is fantastic for the holiday/Christmas season. This would make an awesome stocking stuffer, or something fun for a colleague or acquaintance. I'd be thrilled to find more Crayola Nail Polish under my tree in a few weeks. What about you?
Glossies Made Me: Crayola Nail Polish (Glam Rock Collection) makes a great #stockingstuffer. Review #ontheblog! #beautybloggers
Click To Tweet
So – has Glossies made you do something recently? We'd love to have you join us!
Link up with us!!