I'm linking up with Anne today for her Currently feature! Come join us!
Currently: March 2021
Choosing: my Book of the Month books. I skipped the last couple months because nothing really stood out to me. Of course, for March, I got three books, so I just made up for all the ones I missed! LOL (I'm an affiliate with Bookshop.org, which are the links I'm using to show you the books; I get a small % of any sale and you support independent bookstores).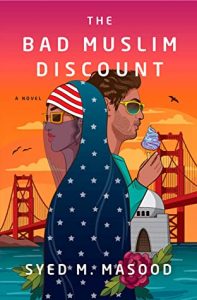 From the five March choices I chose two: The Final Revival of Opal and Nev and The Lost Apothecary. I then added on The Bad Muslim Discount. The two "add-ons" were only about $10 each, so it's a great deal if you're still thinking about signing up. Feel free to use my Book of the Month affiliate link, which will give me a free book. Use the code BOOKBUD to get your first book for only $9.99.
Imagining: the days when it's warm enough to be outside for long periods of time. A couple days last week were warmish and I sat on my front porch to read. It was so lovely. I am definitely looking forward to more Spring-ish days – especially the ones where I don't need a blanket to keep somewhat warm. I tend to do a lot of reading on my porch when the weather is right, and I miss just being able to get out more.
Making: some new features for the blog! I like to mix things up here and there. I had my first Behind the Bookstagram segment with the awesome ladies from The Alchemy Bookshop. Be sure to check out their post for some book photo tips and tricks. Please let me know if you'd like to take part! You don't have to have a full post of photos/stories. Anything works! Feel free to shoot me an email: laurenbecker1215 at gmail.com
I'm also making plans for some fun Alice in Wonderland themed giveaways next month. I had a poll on Twitter to see if people would want Alice in April or (Jane) Austen in April and Alice won, so look out for those posts!
Recommending: the new comedy B Positive. It's about a younger man (Drew) who is in renal failure (aka his kidneys aren't working) and he has to go on dialysis. He runs into someone he knew in high school (Gina) and she gets tested and guess what?? She's a match, so she's going to be his donor. She has to get sober and basically start living healthier though. It's a story about them getting to know each other more, growing and living, and it's pretty dang funny. I love the actors in this one, especially the two leads Thomas Middleditch and Annaleigh Ashford.
Wearing: pretty much living in joggers or pajama pants. As I write this, I'm wearing yoga pants because I have my first tap class since I got Covid. First it was illness, then it was snow closings, and then last week I just didn't feel up to it so I'm going to see how it goes. I'm sure I won't be dancing a ton because I'm still having breathing/chest issues, but it'll be nice to get out and move a bit.
Before You Go- 
I have a few giveaways going on – two on the blog and one on Instagram – if you would be interested in entering. You can find them on the right hand sidebar but here are direct links too:
Instagram Giveaway: a copy of the book To All the Boys I've Loved Before and LitJoy crate stationary kit made for the book – U.S. only, ends March 5
Item of Choice from Uncommon Goods ($20) – U.S. only, ends March 15
$10 USD via PayPal – International, ends March 16