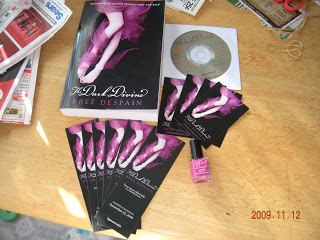 (there's the picture!)
Thanks so much for all the entries! There were some amazing picks! A lot of you picked more than one person–totally don't blame you–and there were a lot of repeats, which wasn't surprising. Some of you had unique options, and a few of you said you wanted your own street team–which is fine, and I never thought about it! I wish I had enough copies for all of you, but I don't. I would have put my copy in there, but its personalized to me, so I doubt you want it (plus I don't think I could part with it).
The winner is ParaJunkee!!!! Congrats!!!
The winners of the swag are:
—-
Jo
Liyana
Just Blinded Book Reviews
Cynthia
Jessy
Travis
Jenny N
carmen alexis
Jenn M
–and–
ali
Congrats guys!!! Hope you enjoy your pretty swag–also, I'm pretty sure there are some international winners in there!!!
All winners should email me at: moviefanatic1911@yahoo.com (ParaJunkee you have 2 days to reply, and if you don't I pick a new winner!)
-Alicia
p.s. my next contest should be up soon and it *might* be international…