Deadly Odds is the next novel to be released by Allen Wyler. According to Amazon, it comes out on October 15, 2014.
To prepare you for that release, however, the publishers want to give away a copy of Deadly Errors!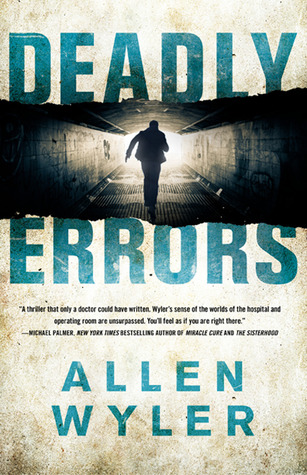 Summary: A comatose man is given a fatal dose of insulin in the emergency
room, even though he isn't diabetic. An ulcer patient dies of shock
after receiving a transfusion of the wrong blood type. A recovering
heart patient receives a double dose of medication and suffers a fatal
heart attack.

Brain surgeon Dr. Tyler Matthews suspects that
something is seriously wrong with the hospital's new "Med-InDx"
computerized medical record system. But he doesn't suspect that
there's something murderously wrong with it.

As Matthews begins to peel back the layers of
deception that cover the deadly errors, he crosses powerful corporate
interests who aren't about to let their multi-billion dollar medical
record profits evaporate.

Now a target, Matthews finds himself trapped in
a maze of deadly conspiracy, with his career, his marriage, and his
very life on the line.
Giveaway!

If you want to win your own copy of Deadly Errors by Allen Wyler, just leave a comment below with the reason why!
Open to everyone – U.S. and Canada can get a print copy; international entrants can only receive an e-book.


Giveaway will end Thursday, August 28th at 11:59 p.m. I will email the winner, so please leave your email in the comment or have it easy to find on your profile/blog.