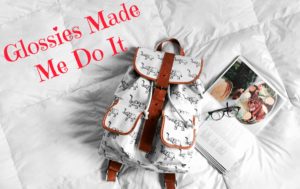 Welcome to the December edition of Glossies Made Me Do It, a monthly link up hosted by me, Ashley, and Erika. If you're new, this is where we look at magazines and share what glossies have made us do recently (try a recipe or beauty product, add something to our wish list, listen to a song/podcast, etc.) We all use new magazines but you can use any magazine of your choice (just let us know which one!)
Before I get started I wanted to let you know that the Planner Hop has begun and you can find the linky for all of your posts and/or giveaways here. If you haven't heard about the hop, I explain more in the post too. Let me know if the link doesn't work – and I'll fix it – but you can also just look at the post right before this one, and you've found what you need!
Back to Glossies Made Me Do It: December Edition!
For this month, I used the December 2017 edition of Family Circle. There were all sorts of fun ideas to welcome in the holiday season, and I ended up choosing two! However, one hasn't arrived in the mail yet…and the other is something I plan to make today or tomorrow for my annual Cookie Exchange Party (and no, it is not a cookie!) While I don't have finished products to share, I can still let you know what this glossy will be making me do very soon. Don't worry…I'll be doing a post sharing the outcomes as soon as I can and I'll add that to the December link up so everyone can find it.
There is a whole section in this magazine about food for parties – and it includes lots of fun cookie ideas – and the Christmas Tree Pull-Apart Bread stood out to me the most. There aren't a ton of ingredients needed and it seemed relatively easy to make, so this is something I'm going to do for my cookie exchange as a fun appetizer! Isn't it cute?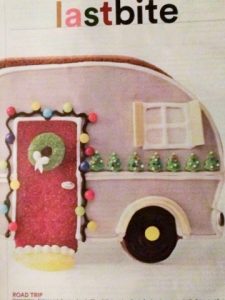 I don't think I've made a gingerbread house since I was young, but I think they are so fun! I did, however, decorate gingerbread cookies last year. I didn't eat any of them, but instead used them as gifts. This year I've been thinking it would be fun to decorate something gingerbread again so when I came across this Love the Outdoors Gingerbread Camper Kit from Wilton on the last page of the magazine, I knew I had to get one! I got mine from Amazon (less than $5 for one camper) but you can learn more about it on Wilton's website here. This is currently on its way to me, so I can't wait to finally put it all together and show it off! Plus, my mom is a huge fan of camper vans so she was excited about it too! Would you make one of these?
Glossies Made Me Do It: Two Edible Items from Family Circle - which would you try? #ontheblog
Click To Tweet
I can't wait to do both of these projects and share the final details! Let me know what you think in the comments – have you ever read Family Circle? Would you do either of these?
Ready to link up your own Glossies post? Here's the link! It will close on December 22 so you have most of the month for glossies to make you do something…and then share with the rest of us!