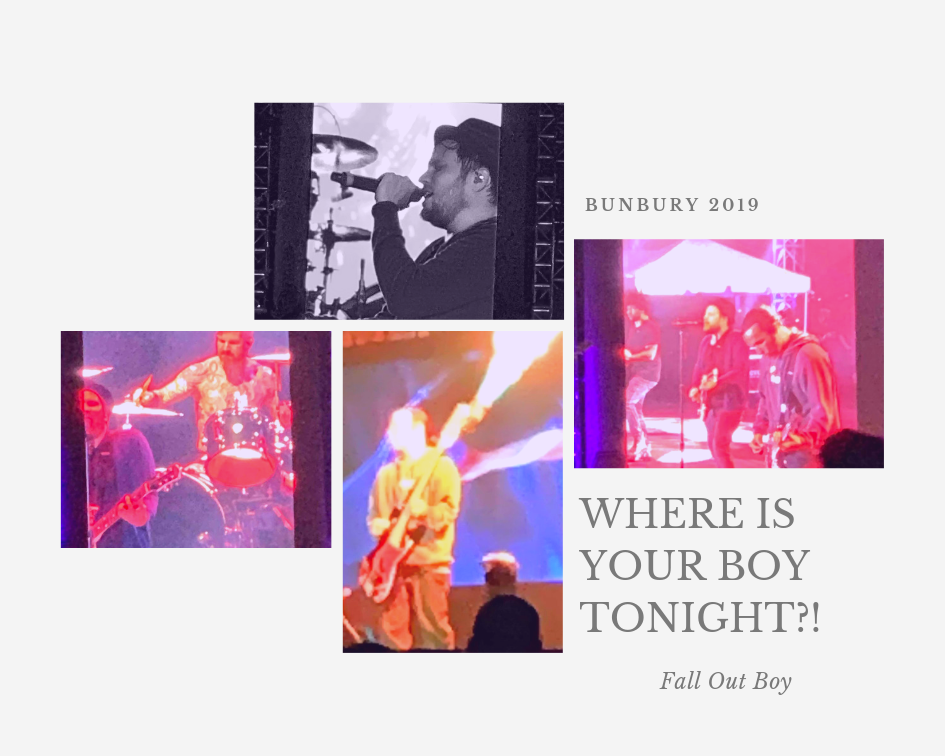 Bunbury Music Festival in Cincinnati, OHIO is three days: Friday, Saturday, and Sunday. Each night there is one headlining act where no other bands/artists are playing. On Friday, that band was Fall Out Boy. I'd seen Fall Out Boy at Bunbury in the past and they always put on a great show, so it was really exciting to have them come back and headline again.
Fall Out Boy played a nice mix of newer songs, and older ones, including "Grand Theft Autumn/Where Is Your Boy?" which I reference in the graphic above. It's always great when artists play some of their older stuff along with the new…after all, some of those songs are what made them famous! Another slightly older song they played was "Sugar, We're Goin' Down" which is definitely the song that made them most known, I think.
In Cincinnati, whenever the Reds play a Friday night game, they have Fireworks Friday. That means that fireworks start going off after the game, and it's during the final set. Pete Wentz was aware that fireworks went off when the Reds had a home run, but he obviously didn't realize why there were a ton of fireworks going off. Obviously someone from Bunbury really needs to tell their headlining band on Friday that they will get a fireworks show during their set. At any rate, it was really cool because it was right behind their stage, and it didn't drown out the music, so it was kind of like an extra layer to the show. No complaints from me!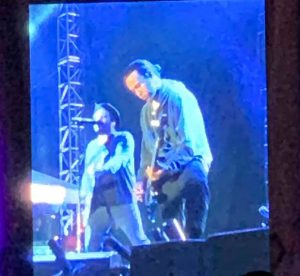 It was a great show and definitely a nice way to cap off the first day of Bunbury 2019. Thank you to my sister, Kari, for taking all of the pictures. I did take a small video of them performing "Centuries" which you can see below!
Where Is Your Boy Tonight?! Fall Out Boy rocks Bunbury Musical Festival# Bunbury2019 #ontheblog
Click To Tweet