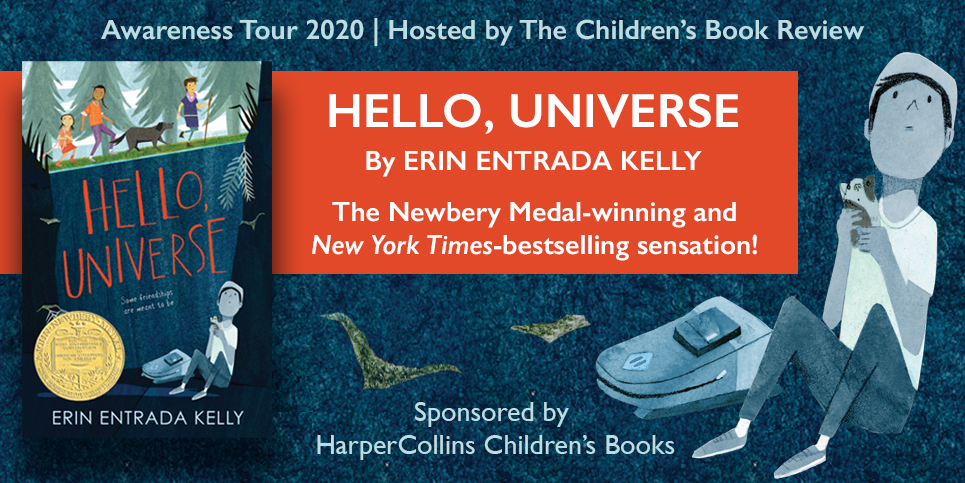 *sponsored post, with a copy of the book, provided by The Children's Book Review and HarperCollins; all opinions are still my own* 
Five Favorite Middle Grade Books
I'm a huge fan of middle grade novels, even though I'm way beyond that age range. I think they just keep getting better and better, tackling difficult topics and including a lot more diverse characters. In honor of the Hello, Universe blog tour, I wanted to share my five favorite middle grade book recommendations. Since I couldn't possibly label them 1 to 5, I'm going to put them in alphabetical order based on the book title.
George is a girl, but when people look at her, they see a boy. I thought this novel about a young transgender girl was so well done when I read it. I love that LGBT+ issues are showing up more and more in MG fiction, because these topics don't just magically come up when a person hits their teens. This is a great book about being yourself and fighting to make sure that everyone has that right.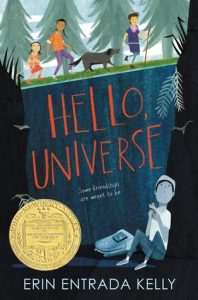 Hello, Universe is a quiet little book. I really loved that the book shows the perspective of all the middle school characters – there are four. The main one is definitely Virgil though, and then Valencia. I love that this book is full of diversity and it just encompasses the whole story. For example, Virgil is half-Filipino and the book has a lot of "folk tales" that his grandmother or Lola (who lives with him) has told him over the years. These are essentially guidelines for how to live life. Also, Valencia is deaf, and she has hearing aids. She can figure out what people are saying most of the time with her hearing aids and by reading lips, but I loved how the author helps readers understand what it means to be deaf and how different people handle or react to it.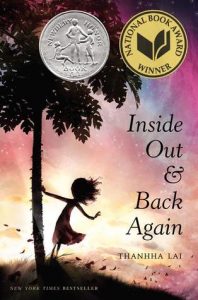 This MG novel is written in verse, and it's just so well done. Hà has lived in Saigon her whole life – 10 years – and now her family has immigrated to Alabama because of the Vietnam War. Again, this is another novel that deals with big, diverse topics and makes it easy to relate to for a younger audience. I thought the verse was done really well, and I love that this is a historical fiction novel that still has a lot of impact in today's times. It shows readers an almost personal example of what it means to be an immigrant. The author herself was born in Vietnam and moved to Alabama, so it's coming from a very real place.
I absolutely adored Ivy Aberdeen. When a tornado demolishes her house, Ivy's world is turned upside down. This book deals with issues of being misplaced and learning to connect with family. I love that throughout the book, Ivy is also grappling with her attraction to other girls. Middle grade books can do wonders for younger kids questioning their sexuality, because it doesn't focus on the sexual aspect of attraction, but more of the emotional feelings.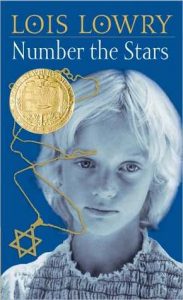 This is the oldest book on my list, and it's one that I read when I was the target age. I think it still holds up well, especially since it's a historical fiction about a young girl Annemarie and her best friend Ellen. The book takes place in 1943, and Annemarie's family pretends that Ellen is their other daughter in order to hide her from the Nazis taking over Denmark. This book is all about bravery, and how it doesn't mean you aren't scared. It's acts of heroism, big and small. It was a favorite of mine as a kid, and it's still one that I love.
***
Giveaway Time!
Enter for a chance to win a copy of Erin Entrada Kelly's Hello, Universe!
Ten (10) winners receive:
A paperback copy of Hello, Universe
Giveaway begins April 7, 2020, at 12:01 A.M. PST and ends April 21, 2020, at 11:59 P.M. PST.
Open to legal residents of the 50 United States and the District of Columbia, who are eighteen years of age or older in their state or territory of residence at the time of entry. Void where prohibited by law.
HarperCollins is responsible for prize fulfillment.