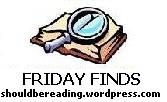 I don't normally do Friday Finds, but I really should. I'm always finding new books online or in stores that I want to read. Some are already out, while others aren't (so it's not quite Waiting on Wednesday). These are some books I have found in the past week or so that I would love to read! Feel free to join in at Should Be Reading.
-Lauren
The Further Adventures of Sherlock Holmes: Seance for a Vampire by Fred Saberhagen
When two suspect psychics offer Ambrose Altamont and his wife the opportunity to contact their recently deceased daughter, the wealthy British aristocrat wastes no time in hiring Sherlock Holmes to expose their hoax. He arranges for the celebrated detective and Dr Watson to attend the family's next seance, confident in Holmes's rationalist outlook on the situation. But what starts as cruel mockery becomes deadly reality when young, beautiful Louisa Altamont appears to her parents in the flesh as one of the nosferatu – a vampire! The resulting chaos leaves one of the fraudulent spiritualists dead, Sherlock Holmes missing and Dr Watson alone and mystified. With time running out, Watson has no choice but to summon the only one who might be able to help – Holmes's vampire cousin, Prince Dracula. Alternately narrated by Watson and the charismatic Dracula himself, Séance for a Vampire demonstrates that heroes are sometimes found in the most unlikely places. Saberhagen has recast Bram Stoker's paragon of evil into a noble, witty and chillingly powerful character.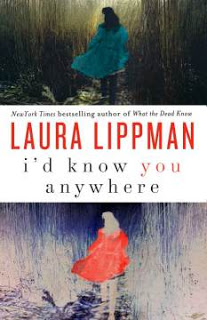 I'd Know You Anywhere by Laura Lippman
From the above Amazon link, Booklist is the only "summary/review" I could find. I first heard about this book in Romantic Times which you should all subscribe too. They have a great, still building, YA section too.
Anyway, here is a bit from Booklist: After living in England, Eliza has returned to the Washington, D.C., area where she grew up with her successful husband and their sneaky 13-year-old daughter and sweet young son. Some might consider full-time housewife Eliza a throwback and oddly passive, yet as Lippman slowly reveals, she is actually a woman of considerable, if covert, wisdom and strength. Eliza's story unfolds in two time frames. One exposes the profound complexity of her horrifying ordeal in 1985 when, at age 15, she was kidnapped and held hostage by Walter, a brooding, diabolically enthralling mechanic on a bloody spree, raping and murdering young women. The other tracks Eliza's response when Walter, on Death Row just weeks away from his execution, manages to once again exert his sinister, manipulative powers.
Those are just a couple of my finds. What do you think?