As most of you know, I'm a huge Harry Potter fan. I thought it would be fun to share some items I've found on Etsy that are Harry Potter themed. I would absolutely love to own all of these someday!
Harry Potter Etsy Wish List
One: Marauder's Map painted on your choice of Harry Potter book!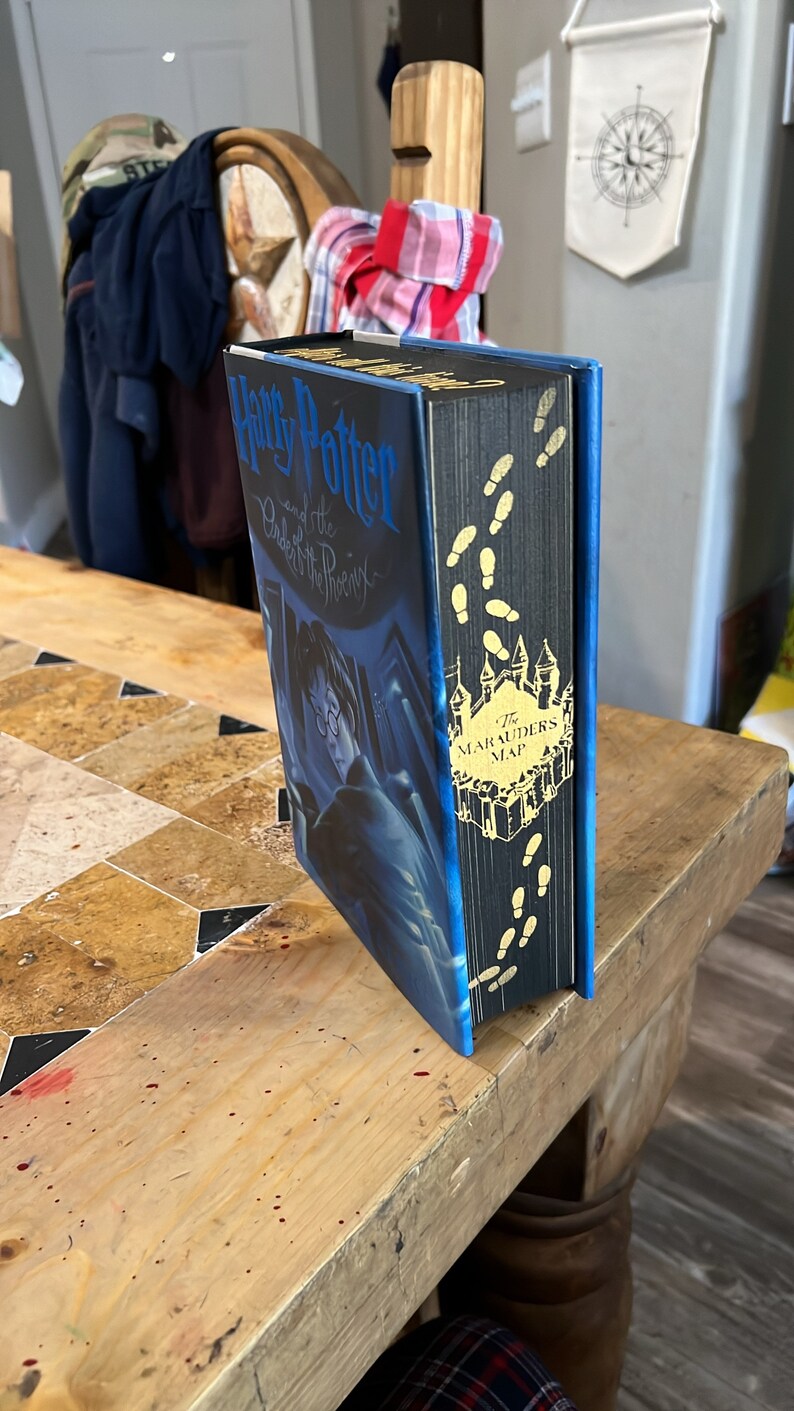 The third book isn't an option, so I'd choose Half-Blood Prince since it's my 2nd favorite in the series. You can buy this from A Court of Painted Pages.
Two: Harry Potter 3D Scene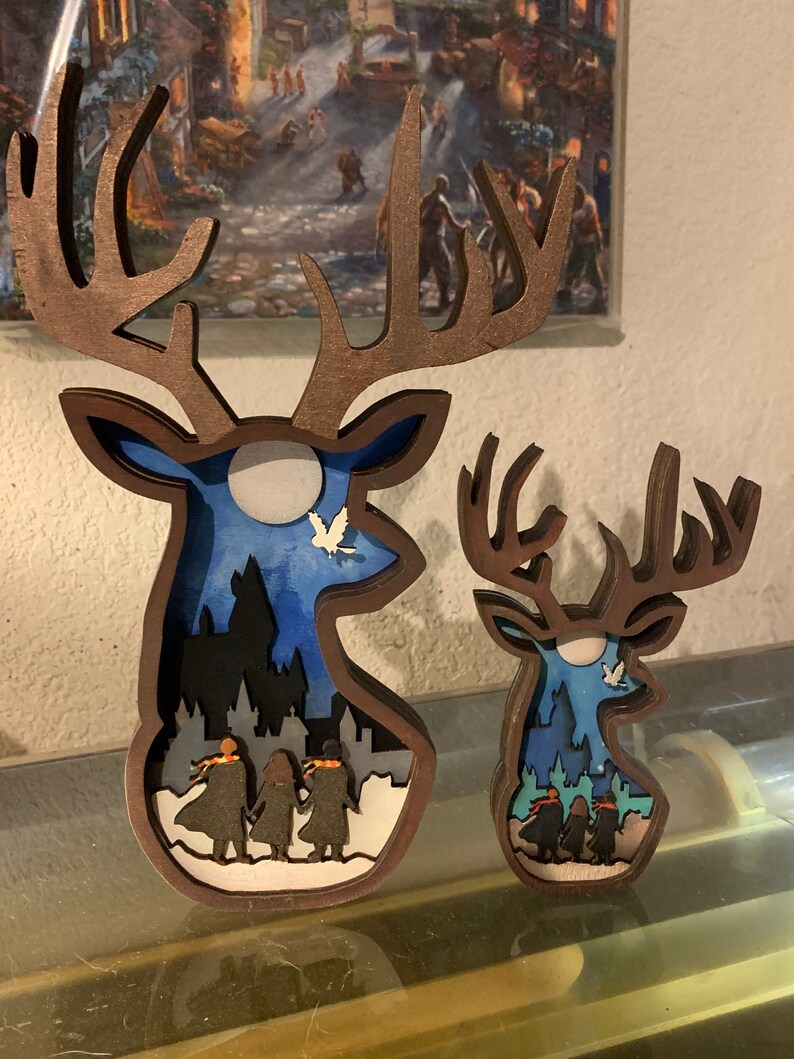 As you can see, you can choose from two different sizes. I think I'd go with the smaller one because it would be easier for me to style it in my house. You can get these from Eggleston's Engraving.
Three: Harry Potter Directional Sign painted rock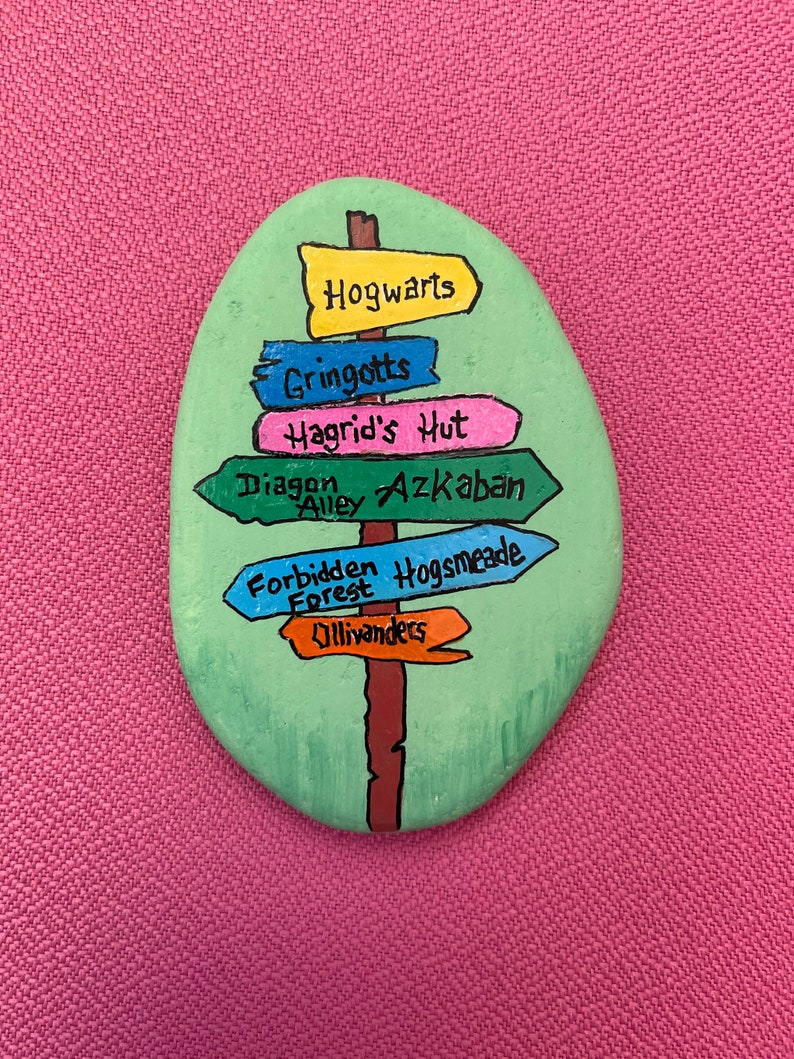 I bought a painted rock from here before, and it's so beautiful. I would definitely buy from them again and I love this HP signs one. You can get it from Moon River Rocks.
Four: Wizard house mascot pillows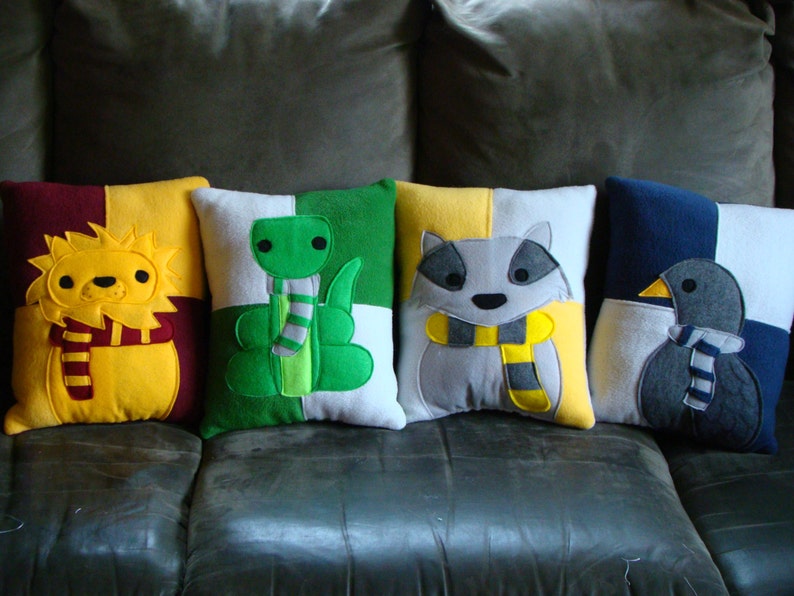 How cute are all of these? I want to collect them all! You can get them from Heart Felt Design.
Five: Forget to live. Wizard decor. Wall decor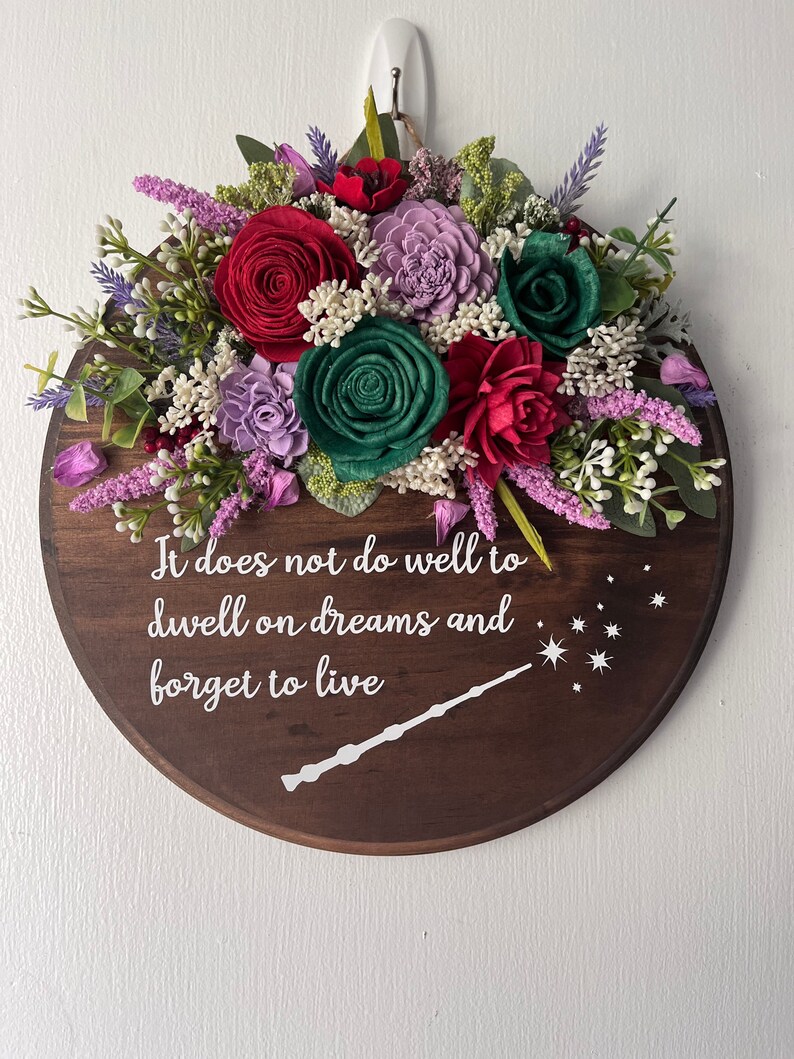 How beautiful is this? I would absolutely love to have this on my wall! Give me all the HP decor! You can get this from BBK Moon.
***
Do you like any of the above? Would you get it for yourself or as a gift? 
If you like this post, please pin the image below!