I love finding Harry Potter items on Etsy because you get things made by fans, for the fans. It allows you to find some really unique items. I'm always adding the things I find to my Etsy Wish List, and I thought I'd share some of what I have on there right now!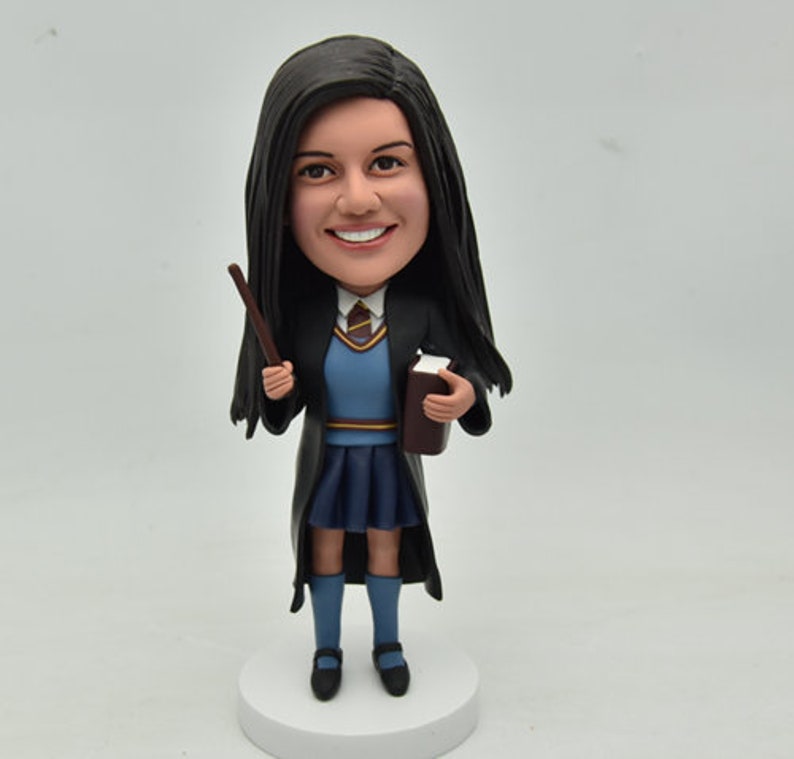 Custom Harry Potter Bobblehead from Bobble Creation
How adorable is this? You send them different photos and they create a custom bobblehead that looks like you are a Hogwarts student. I would absolutely love one of these someday. Just gotta save up a bit!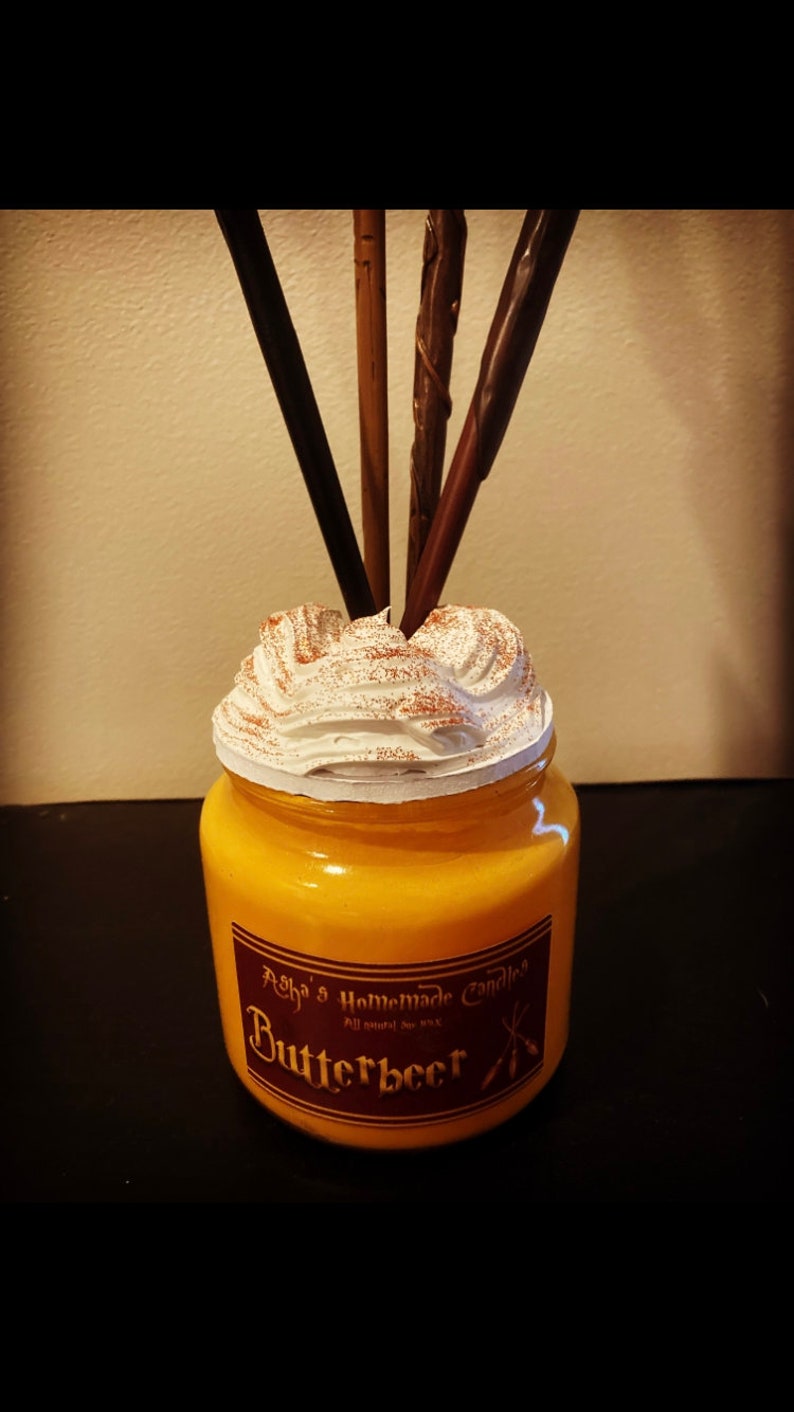 Butterbeer Wand Holder from Whistle Work Designs
The photo above shows a wand holder that lets you put four wands, but you can get it with just one too. I don't own tons of wands, but I just really love how this looks. It's a fun way to display them.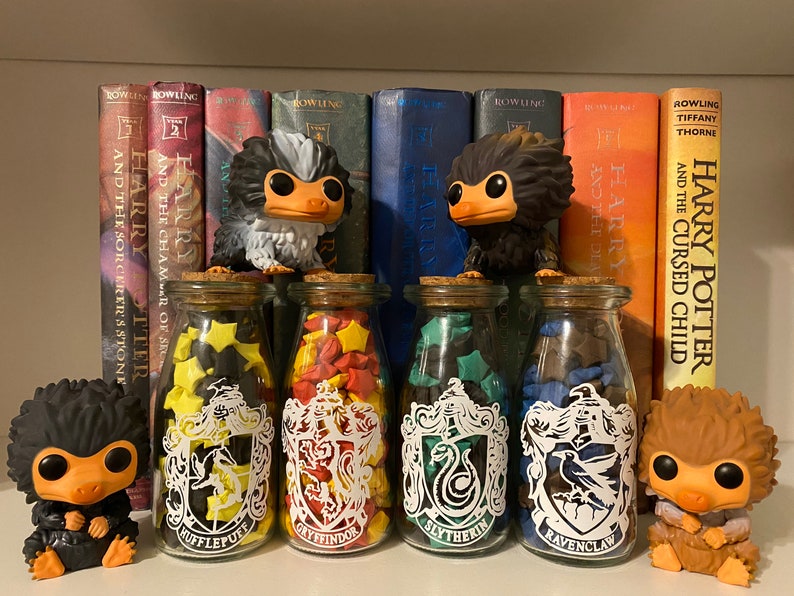 Hogwarts House Bottle of Stars from Bottle Full of Sky
I love the look of paper stars. These little bottles are adorable. I'm a Slytherin, so I'd have to get that bottle but honestly, it would be really fun to have one for each house.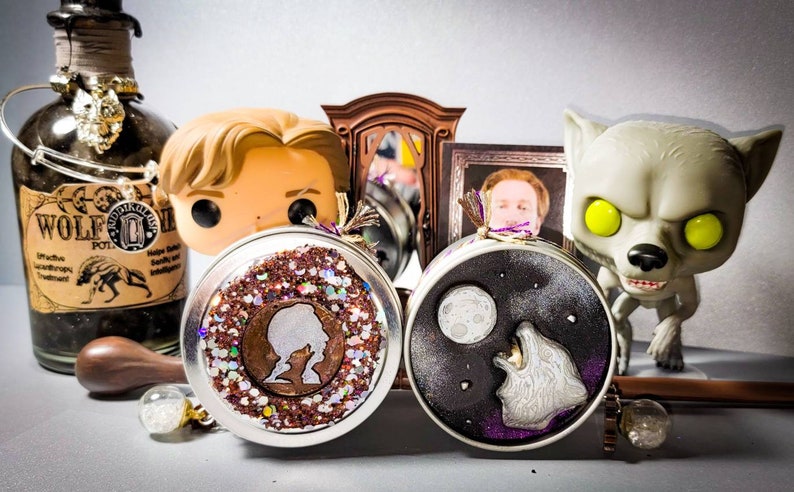 Remus Lupin Candle Tin from Melting Mischief
Isn't the detail just amazing? I love how she decorates the top of the tin too! I actually own one of these for Sirius Black and it's gorgeous! Highly recommend the shop in general.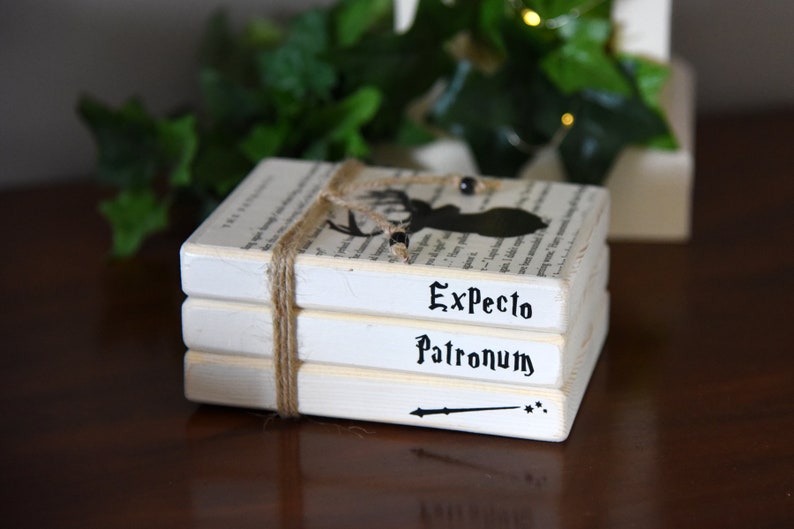 Expecto Patronum wooden book stack from Shabby Sure
This is made of wood, but it's supposed to look like a stack of books! I love how it's decorated on the top too; it would make a wonderful addition to any bookcase.
***
And that's it from me! Don't forget to use the website Rakuten if you are going to shop from Etsy. You get a certain % back when you order from the site. Use my affiliate link to help me earn some money too!