Happy April 1st, everyone! It is officially time for Alice in April – where we celebrate all things Alice in Wonderland with lots of fun and fab giveaways. I'm taking part in the Honey Bunny Giveaway Hop today with some other fabulous bloggers (hosted by MamaTheFox), so I figured I'd use one of my Alice themed giveaways. Read on!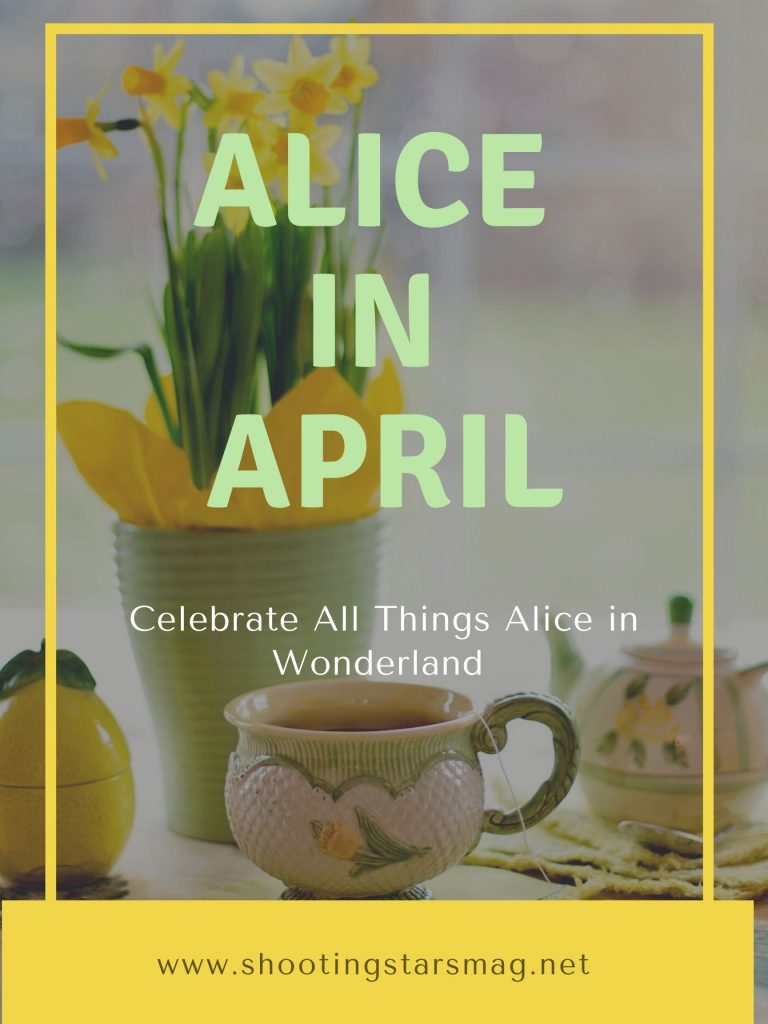 Alice in April: Posies and Pralines
I'm so excited to introduce you to Nichole from the Etsy shop Posies and Pralines. If you're looking for some new stationary, note cards, or gift card holders, then you have arrived at the correct place. In the words of Nichole herself:
All items are handmade & I do everything from start to finish myself! I take pride in every order no matter how big or small! I want every customer to love the details just as much as I love making them.
She has some great Alice in Wonderland themed items, which I'm going to spotlight today before we get to the giveaway. If Alice happens to not be your thing, be sure to check out the shop for all the other goodies you can get.
This Alice in Wonderland Note Card set is gorgeous!
Etsy Description: Vintage Alice in Wonderland note card set of 6 A4 blank inside note cards, & 6 mini blank inside note card set. Note cards & handmade folio that neatly folds up, & ties together with ribbon, to hold both sets of cards inside. Each set are designed with matching theme cardstock and come with white envelopes, designs are as shown in pictures. 
Be sure to check out the Etsy listing for more photos. I love how this all stays together so you have note cards ready to go when you need them!
Here's another look at the cards included-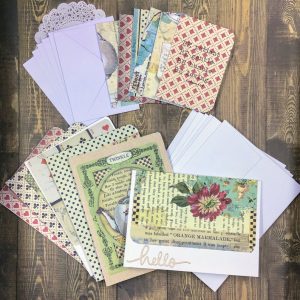 She even has a set of 6 mini Alice in Wonderland notecards. I love the matching envelopes and all the cards are blank so you can write your own message on the inside.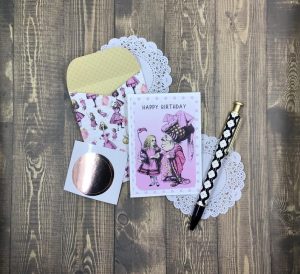 The above photo is just one of the cards in the set, but how cute, right?? (the pen is not included).
Now I think it's time that we get to the GIVEAWAY portion of this post! Before you go, however, Nichole has been kind enough to offer a discount code to all of my readers. This is good on any of her items, not just the Alice themed ones, and it works all month!
Coupon Code: ALICE20 for 20% off your purchase OR use this direct link and it will automatically add the code! 
Giveaway Time-
Prize Details:
4×4 Alice in Wonderland themed box (ties closed with ribbon). Inside the box are 6 mini notes, all blank inside.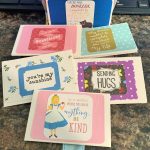 Giveaway is open to U.S. residents only; must be 18+ to enter
We are not responsible for lost or damaged items once they have been shipped
Giveaway ends on April 15
Please Use the Rafflecopter Form Below to Enter-
Time to hop along and enter the other giveaways!
MamatheFox and all participating blogs are not held responsible for sponsors who fail to fulfill their prize obligations.