Hey, Friends! If you follow me on social media you might have heard about my February plans already. If not, then here is your introduction.
I'm a huge fan of all things Harry Potter so throughout the month of February, I will be celebrating FebruHARRY. There will be posts here, on the blog, as well as across social media, especially Instagram and TikTok. Please give me a follow on those accounts so you don't miss posts and/or giveaways!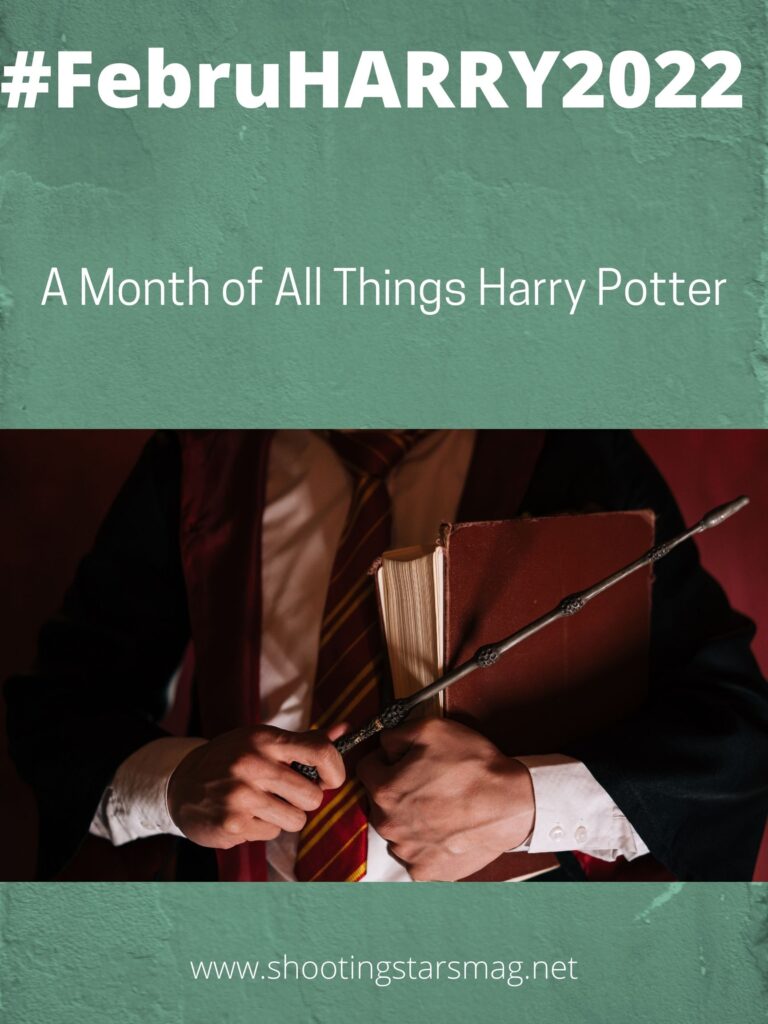 What to Expect During FebruHARRY
The official hashtag is #februHARRY2022 so please use that on social media if you are looking for posts, or want to share something Harry Potter related you wrote or created.
Please, please, please collaborate with me! Create a post, share something on social media, host your own giveaway, review something HP related, etc. It doesn't matter. The more, the merrier.
If you would like to collaborate directly with me, please get in touch. I'd be happy to review something, or work with you on a giveaway, or share post ideas. You can DM me on social media or use this email: laurenbecker1215 AT gmail.com
During the month, I will be sharing all things related to Harry Potter (books, movies, and more). This includes reviews, TikTok videos, discussion posts, and lots of great giveaways that will be spread across my various platforms to give everyone a chance to win!
I'm still in the planning stages when it comes to everything so if you have ideas, please reach out! I'd love to focus on specific aspects of Harry Potter that most interest fans, because this is just as much for you as it is for me!
Finally, while I love Harry Potter, I do not support JKR and her anti-trans comments. This is not about her. Yes, she created Harry Potter, but it's more than her now. I want to celebrate the fandom and the love we all have for these stories, this world.
Thanks for reading, and please do reach out if you want to take part in FebruHARRY!!