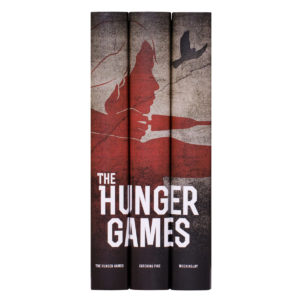 Happy Mother's Day, everyone! I think it's safe to say that most of the mothers in The Hunger Games series are pretty dang amazing. Therefore, I think it's fitting that I'm sharing this group giveaway today. Please be sure to follow as many of these bloggers as you can as a way to say thank you!!
Juniper Books' The Hunger Games Trilogy
This post includes a couple photos of the trilogy, but if you want to see a all the photos as well as more details, just visit Juniper Books.
#giveaway for a special edition Hunger Games Trilogy set from @JuniperBooks (U.S. - Ends 6/3)
Click To Tweet
One winner will get this set of The Hunger Games trilogy. This set includes all three of the books but with awesome, cohesive covers. This would make a great gift for any Hunger Games fan! You can order JUST the covers at Juniper Books for $30, but the set we're all giving away retails at $99!
Open To: This giveaway will be open to anyone in the U.S. Sorry – but I don't think it will be easy to get these shipped overseas!
Giveaway Ends: June 3rd, so you have awhile to enter!
I want to give a quick shout out to the other bloggers that made this giveaway possible: Shannon from It Starts at Midnight, Nicole at Feed Your Fiction Addiction, and Elle at Words On Simmer.
All giveaway entries are follows – so please thank everyone by following and entering!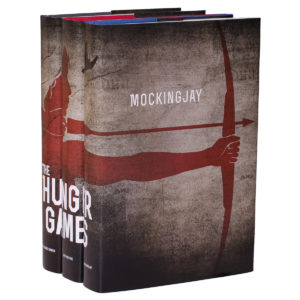 If you have any questions, please do let me know! We'd appreciate any shares of this giveaway as well!