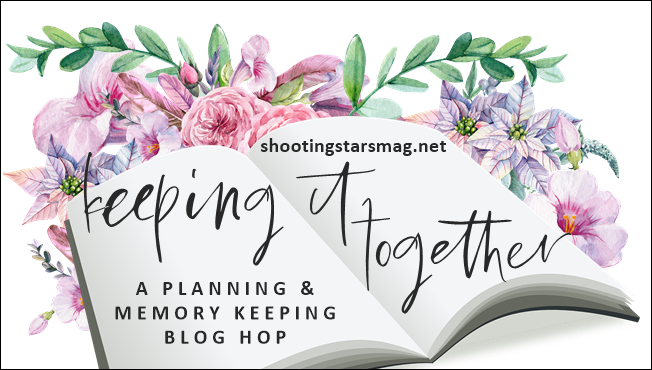 Happy Thursday! It's time to link up with myself and Rebecca Jo for all things planning, scrapbooking, and memory keeping! We're not picky – so however you interpret this, link up a post!
I've gotten a little behind on my planner – at least in terms of daily memories and decorating. I am still on top of writing down things that are coming up, etc. Therefore, I'm not going to show off any of my actual planner pages. Instead, I want to talk about stickers!
Since I used to use The Happy Planner all the time, most of my planner stickers are from that line. I still love them and use them, but I've also had some of the booklets for years now and I could really use some fresh and fun ideas. Therefore, I'm off to peruse my handy Etsy to see what I can find.
40 Holiday Celebration Stickers
$5.15
I could really use some new holiday themed stickers, announcing specific ones, for my planner. I have some but they are old and pretty boring.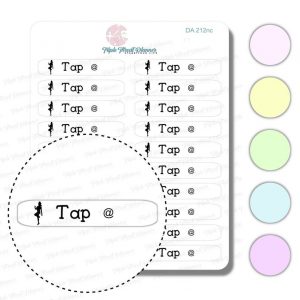 Tap Dance Stickers
$3.00
During the year, I take a tap dance class and these stickers would be really handy for keeping track of class time each week. Plus, it's just cute! There's also some stickers that are just tap shoes, which I also love!
Rainbow Book Club Boxes
$4.25
I'm currently in two different book clubs, so I would love to have a designated sticker to keep track of date and time. Depending on how big the boxes are, I would put either the time of the meeting or the book we read!
Fall/Autumn Sticker Sheet
$3.75
There are more and more stickers for the various seasons, and since Fall is next (and my favorite!) I think this Fall sticker sheet would be absolutely adorable to decorate those Fall months with. They're just so cute and cozy!
Bucket List Stickers:
If you know me, you're aware that I like to make seasonal bucket lists (and other lists). Well, guess what? There are stickers for that kind of thing! All of these would be so cute to include in my planner as I check items off the list.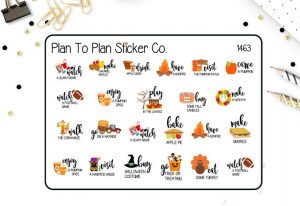 Fall Bucket List Stickers
$2.55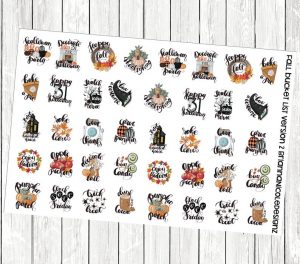 More Fall Bucket List Stickers
$2.43 (as of now – it's on sale)
Halloween Movie Bucket List
$3.25
Christmas Movie Bucket List
$3.25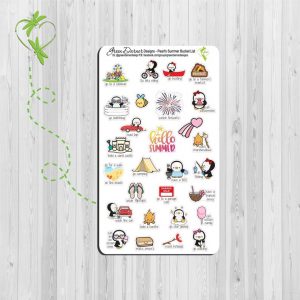 Pearl the Penguin Summer Bucket List
$2.72
I adore penguins, so how cute are these?? You can get a bucket list with Peal for each season!!!
Which ones should I buy? 
Any personal favorites? 
Where do you get your planner stickers? 
You are invited to the Inlinkz link party!