It's time for the first TBB Asks of 2019, courtesy of The Blended Blog. Today, the theme is Keep Me Entertained, which has me super excited!
Book(s) you have read multiple times? 

The Harry Potter series, The Perks of Being a Wallflower by Stephen Chbosky

Favorite book/author of all time? 

The books would be the same as above, and author wise, J.K. Rowling because I love all her books – not just Harry Potter. 

Favorite TV show to binge? 

I'm not a great binge watcher, but I can happily re-watch episodes of Psych. 

Favorite new-ish TV show? 

A Million Little Things. It's so good! Plus, it stars James Roday, who was in Psych. 

Favorite movie of all time? 

One of them would be Life as a House. 

Movie you are looking forward to watching? 

I'm excited to see the live-action Aladdin. It's one of my favorite cartoons. 

First concert you attended? 

Nsync – they were my second concert too! 

Ultimate concert (even if it can't happen)? 

Ooh this is a tough one! Seeing all the original Beatles would be amazing, for one that can't happen. I'd love to see Panic! at the Disco play with Ryan Ross again, so who knows, maybe one day! 

Favorite music artist/band? 

I love so many musicians/bands so it's really tough to pick a favorite. 

How do you listen? (streaming? CDs? Vinyl?) 

I have an iPod and I still buy and listen to CDs as well. I got a record player last year and I have some albums on Vinyl now, so I need to get that all hooked up! 
Tell me- how do you keep yourself entertained? Do we have any answers in common?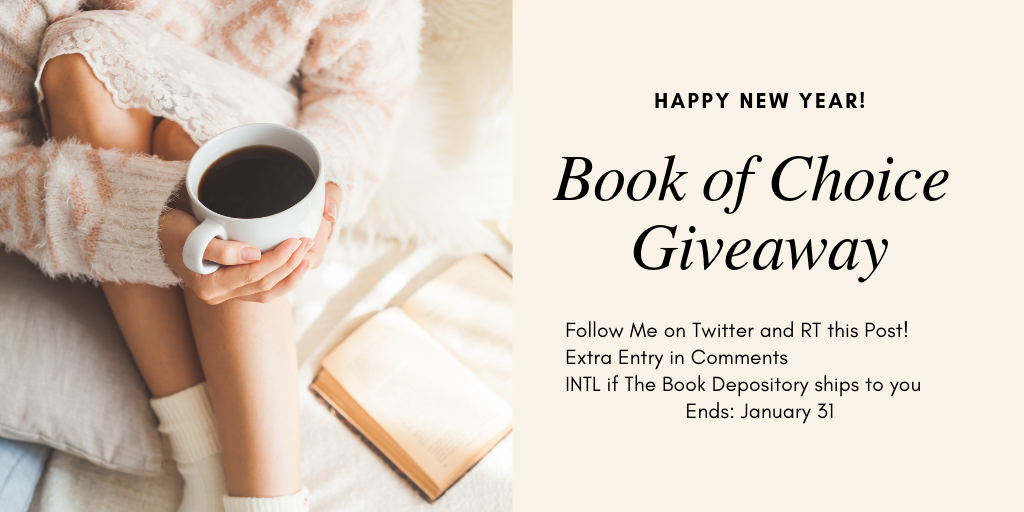 While I have your attention (and since this post is full of book love), I wanted to let you know that I'm hosting a giveaway on Twitter for a Book of your Choice (not to exceed $15). If The Book Depository ships to you, you can enter. The giveaway ends on January 31. All you have to do is follow me on Twitter and RT my pinned post (there's an extra entry option in the comments of that tweet so just scroll down a tad). You can find the book giveaway on Twitter now!
Time for another Top Ten Tuesday, hosted by Jana at That Artsy Reader Girl. 
Most Anticipated Releases for the First Half of 2019
I'm posting a book review tomorrow as part of a blog tour, so I'm sharing my Top Ten Tuesday today. I'm counting January-June as the first half of the year, so these 2019 book releases all come out in that time period! 
Most Anticipated 2019 Book Releases (Jan-May) #ontheblog! What are you looking forward to reading this year? #toptentuesday #bookbloggers
Click To Tweet
Are any of my 2019 book releases on your list? Or did you find something new to add? All the above 2019 book releases are listed in the order they come out starting on January 29 and ending on May 28.
What 2019 book releases are you excited about for the first half of the year? Share your post and/or leave a comment! I'd love to know which books I still need to add to my wish list.