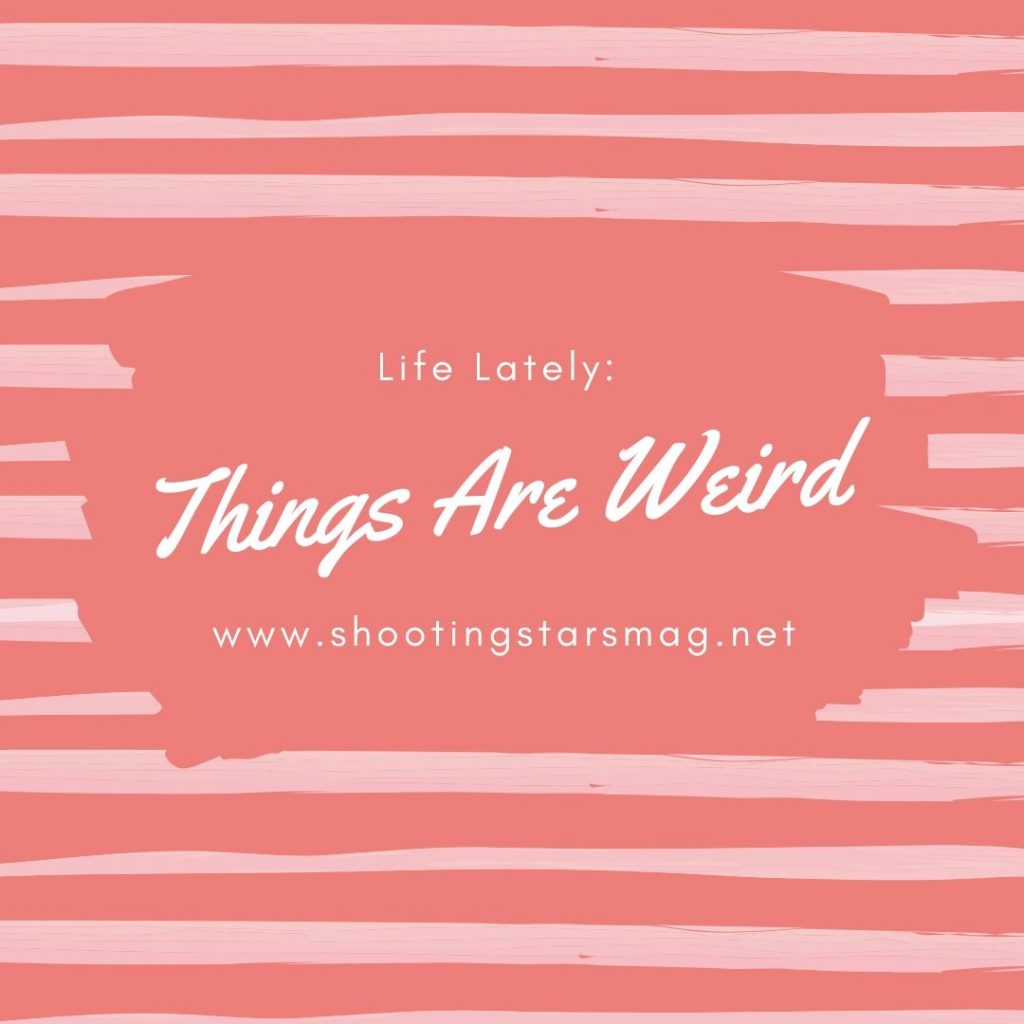 Hello friends! Sooo….yeah, life is weird. Many of us are working from home and social distancing like crazy. I'm lucky that I can work from home, and I don't have kids, so I'm not home schooling either. Regardless, things are strange for everyone, and I'm really trying to focus on the little positive things and go day by day. It's better for my mental health, though it's not always easy.
To Blog or Not to Blog, That Is the Question
I'm going to keep blogging though. I hope to use this time to blog ahead some more, and get some long-awaited posts finally scheduled. I know some people aren't sure if they should blog, and I say "please – blog like normal". You can talk about what's going on and how you're feeling, but you can also focus on other topics too. It's a good distraction and blogging is something that makes me happy and I can do from a distance! Of course, I know some people don't have the motivation or their anxiety is too high, and that's okay too – if blogging is just a stress right now or something you don't want to deal with, then take a break.
Homeschooling Can't Be Easy
If you're homeschooling your kids and they need help with anything related to Reading or English, let me know and I would be more than happy to help! Or if you need help finding ideas for homeschooling, I can help with that too. It's just research after all – and that's what I do a lot of for my job and I really don't mind helping. It gives me something else to work on and keeps my focus away from doom and gloom for a bit.
Wanna Be Buddies?
Despite the need to social distance, it's still important that you keep in touch with people. Use technology, social media, email. Whatever you have access too and keep in touch with family and/or friends. I'm here for you too. Do you want to buddy watch a movie? What about buddy reading a book? I'm game; just let me know and we can figure out the details!
Leave Them With a Laugh
It's okay to laugh. It's actually good to laugh. And one of the ways I'm laughing is through various Covid-19 memes, because there are some definite giggle-inducing ones out there. I thought I'd finish my post today with some of the ones I've seen – and laughed at – lately! *I did not make any of these* 
After you've gotten some chuckles in, leave a comment and let me know: How are you feeling? Do you need help with anything, or do you need a buddy? Any thoughts and comments are welcome!