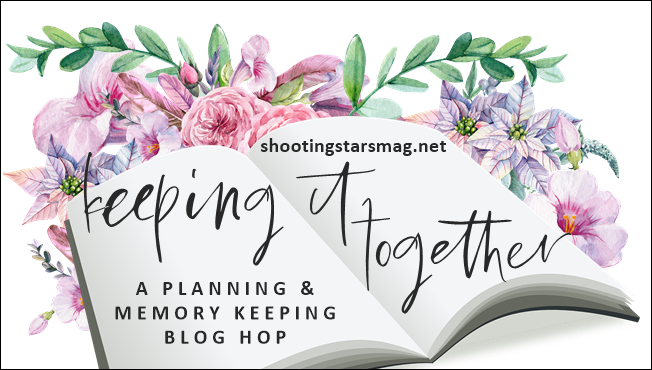 Hey everyone! It's the third Thursday of the month, so if you have a planner/memory keeping/scrapbook type of post to link up for Keep It Together, please do so below. And visit the lovely Rebecca Jo who does this monthly linky with me.
Life Updates: Good and Bad
I was planning on showing off more of my 2022 planner, but that will probably have to wait until next month when I have more time to decorate and all that fun jazz.
Today, I thought I'd update you all on some of what's been happening off the blog with me. You might have noticed that I haven't been posting as much – or even commenting on other blogs as much – and the reason being is that I've been sick since the week of Christmas. I had what I kept thinking was some sort of sinus infection, based on the symptoms, and I was tested for Covid twice and it was always negative.
I was on various antibiotics, using things that would help with allergies, and while it got better here and there, it never went away. And then it started getting bad again, so I went to an ENT this week.
It turns out I have MRSA/Staph Infection in my nose. I guess it's pretty resistant to most antibiotics, so I'm on a new medicine and I also have to put this ointment up my nose a few times a day. LOL I'm still not feeling wonderful because I just started doing this new regime, if you will, but I really hope that it won't take long to see some improvements. It's been pretty miserable. Over the holidays, I barely even read because it was hard to concentrate.
ON A HAPPIER NOTE– I got a new job! It's full time and it's still in higher education, but I'll no longer be working in the library. This will be a really big adjustment for me, since it's not library related, but I've done similar work at my past job. I'm hoping I'll get used to things quick and enjoy it and the people. I'm happy to still be in higher education, though. And again, it's full time! Finally!!
I start on Monday, and *fingers crossed* I'm starting to feel somewhat better. I'll have to wear a mask all day, every day, and normally that would be fine, but with my not feeling well – it's kind of rough sometimes with the breathing, etc. I guess we shall see. I go back to the ENT in two weeks as well to see how things are going!
But those are my two biggest pieces of news, as well as why I've been offline a bit more.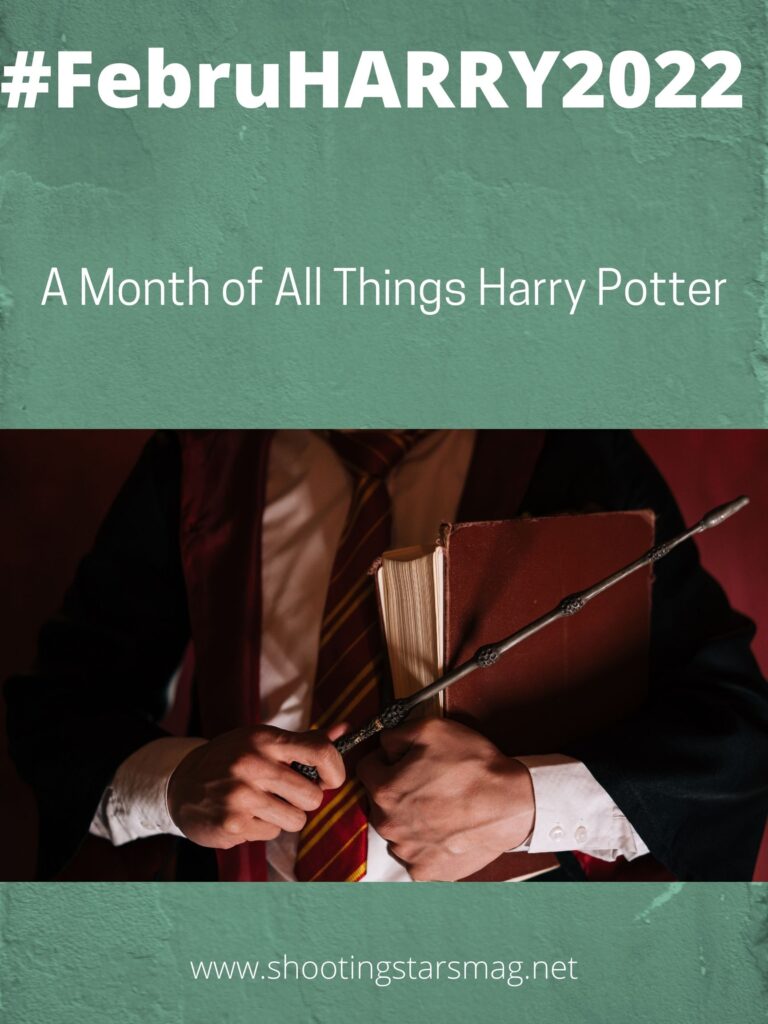 However, as a reminder, February is going to be a lot of Harry Potter fun. I'd love for you to do HP related posts and share them with us, and if you are posting on Instagram or TikTok, use the hashtag: #FebruHARRY2022
You can follow the hashtag so you don't miss anything! And if you want to follow me so you don't miss any fun posts or giveaways – then please do!
My Instagram
My TikTok
I'm definitely excited! I'll be trying to schedule as much as I can ahead of time because of the new job, but be prepared for less posts from me starting in March. My schedule will look really different, so it might be hard to post on a regular basis. I'm going to still try and schedule things though, to make it a bit easier, and so I don't completely disappear!
Link up below and/or leave a comment with what's going on with you lately! 
You are invited to the Inlinkz link party!