Last week I had a post titled Books I Didn't Realize Were Movies…today, I'm going to share…
Movies I Didn't Realize Were Books
Mrs. Doubtfire is something I remember watching and enjoying when I was a child. What I didn't know, until last summer, is that it was based on a novel.
Madame Doubtfire was written by Anne Fine and released first in the U.K. It then came out in the U.S. under the name Alias Madame Doubtfire. The book was written in 1987 and the film version came out in 1993.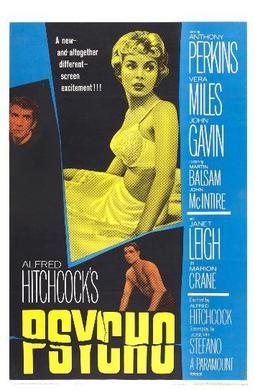 I took an Alfred Hitchcock film class about a year ago and through that I saw the film Psycho. I had definitely heard of it before, but this was my first time viewing it. I think it's a great film, but I never knew it was based on a book until I came across the audiobook at the library.
The book is Psycho by Robert Bloch. The book was released in 1959 and the movie came out in 1960. Bloch also wrote two sequels titled Psycho II (1982) and Psycho House (1990).