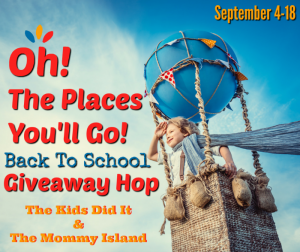 Welcome to the Oh! The Places You'll Go! Back to School Giveaway Hop hosted by The Kids Did It and The Mommy Island. I'm here today to share my New Required Reading – books that may or may not be required reading in school but that I believe should be. You can also enter to win one of these new required reading books in the giveaway below. So, read on!
The Outsiders by S.E. Hinton: I actually did have to read this book for school, back in the 8th grade, but I think it's still a book that people should continue to read. It deals with some tough, but important topics, and has amazing characters!
The Murder of Roger Ackroyd by Agatha Christie: I read a couple Christie novels for school, but I didn't read this book until a college class. While I still have many Christie novels still to read, this is by far my favorite and such a good one to discuss!
Ballads of Suburbia by Stephanie Kuehnert: This is one of my all-time favorite books. I think it would make a great book to discuss in class if the school wasn't one that easily "bans" books.
More Happy Than Not by Adam Silvera: This is just one of those books that as soon as you finish, you want to go back and read again. It would lead to a lot of wonderful discussions, I imagine!
the princess saves herself in this one by Amanda Lovelace: I think it's important to teach poetry in school, but I wish that teachers would mix classic poetry with more contemporary work. Amanda Lovelace's collection would probably resonate a lot with students.
There you have it – five books that I think should be a part of the New Required Reading! Now you get your chance to win a copy below (and enter lots of other fun giveaways too).
New Required Reading: What should be taught in schools today? + #bookgiveaway #ontheblog
Click To Tweet
Enter the Giveaway!
Giveaway is open Worldwide if The Book Depository ships to you
You can enter if you are 13+, with parental permission if underage
I will order the book you choose via TBD; once I do, I am not responsible for lost/stolen/damaged items
You can only choose ONE of the books listed above if you are the winner (no substitutions)
One entry is to sign up for Ebates with my affiliate link. If you have an account or don't wish too, you can still get the points. However, if you sign up and spend at least $25, you will get $10 back and I will earn money too! To sign up for Ebates with my link, go here! 
If the form below isn't loading, visit this link to enter the giveaway.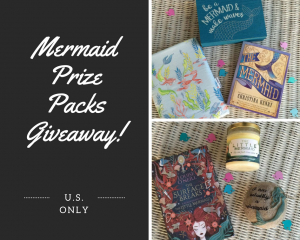 Before you move on, don't forget to enter my Mermaid Prize Packs giveaways (two winners/U.S. only).
More Giveaways to Enter!