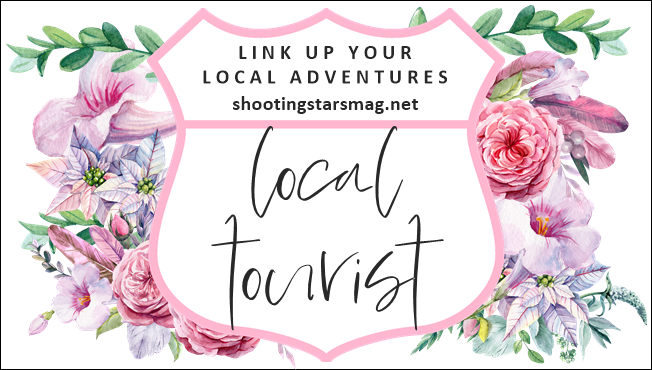 Local Tourist: August 2020
It's the last weekday of the month and Dara and I are linking up with Local Tourist. Yes, we did skip July. Things have been crazy and it's difficult to really be a local tourist these days. However, I'm back for August and I actually have something to share!
Used Book Sale at Burger Farm
There are a lot of library book sales around where I live, which I love, but they've been getting cancelled due to COVID. It's a bit tough to social distance inside of a room packed full of books. However, on Saturday, August 8, one of the library branches in Ohio decided to have an outdoors used book sale.
This took place at Burger Farm, which I've actually been to in the past for their Fall Fest. This was a nice location for the sale. It wasn't terribly crowded when I went, and since it was all outside, I definitely felt a bit safer. Everyone wore masks though and we did our best to give people space. I think it went well, and I'm glad I was able to go. I found a book for myself, two for my mom, and one for my youngest niece…not a bad haul!
Have you been touring locally? 
I know COVID has messed up a lot of plans, but feel free to share any local places you've been to this summer. Maybe it was a restaurant to-go, an outdoor event, or something else that still went on with social distancing rules.
If you have your own Local Tourist post, on your blog or social media, link up with us:
You are invited to the Inlinkz link party!