It's Bunbury weekend! If you've been following my blog for a few years, then you probably remember me talking about Bunbury Music Festival, which takes place in Cincinnati, OH every summer. I was able to get media passes this year and it's been a lot of fun. You'll be seeing a lot of Bunbury posts this month for sure! Tomorrow, Sunday, June 2, is the final day and it should be a good one. I'll be sharing more on the festival, the artists, the food, etc. in the coming days/weeks. For now, I thought I'd share a bit about the first artist I saw on Friday, May 31.
Bunbury Music Festival 2019: She's Poppy #bunbury2019
Click To Tweet
She's Poppy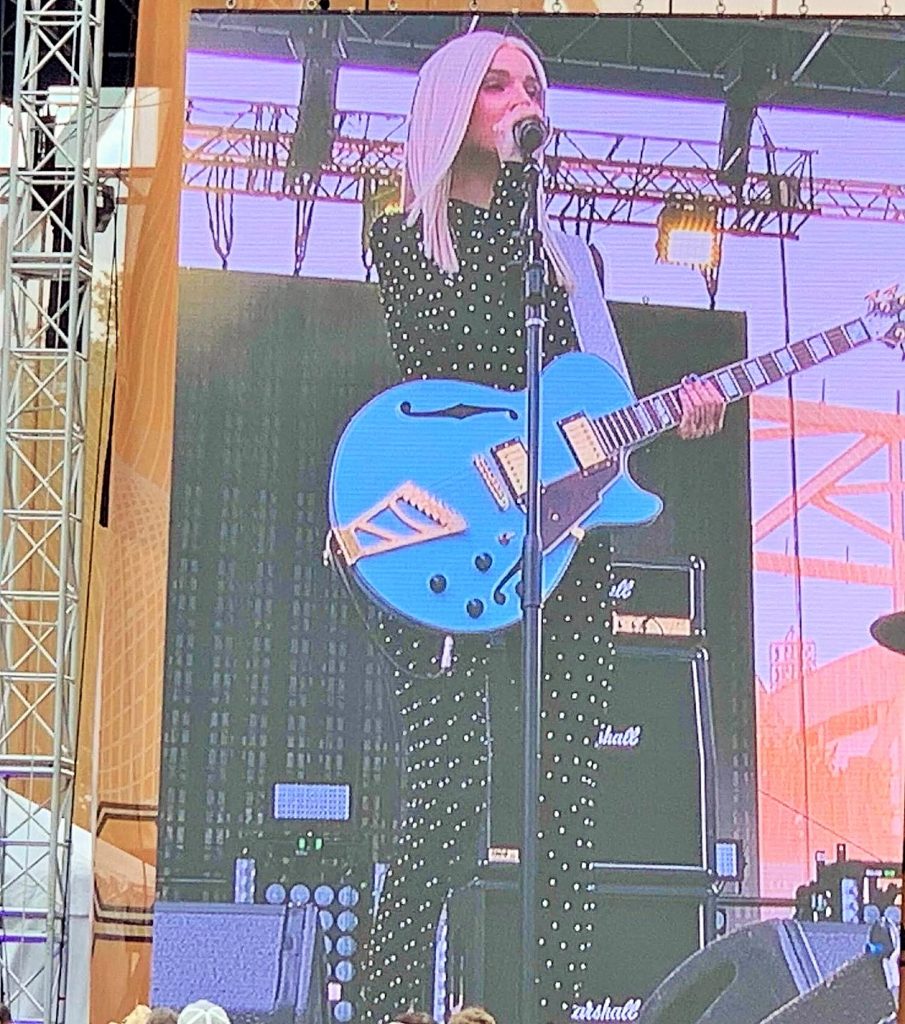 One of the things that I like about Bunbury is that it sometimes introduces me to new music, especially when I check out the artists beforehand. That was the case with Poppy, who I'd never heard of before. I listened to snippets of her music beforehand, but it was really her live act where I got to hear more of her stuff. It's…different. Poppy is very eccentric/quirky/whatever you want to call it. I did enjoy some of her songs, and I think the "character" of Poppy is definitely unique and a bit fun (the singer's real name is Moriah Rose Pereira).
I have to say though, that when she'd talk in between songs, it got a bit strange. I'm assuming she's putting on a voice, because it's a bit little kid/doll-like. I guess it's all part of the act, and that's cool, but it wasn't really my thing. She has a lot of songs that deal with the internet, digital life, and that was kind of cool. I suppose this makes sense since her debut studio album is called Poppy.Computer.
I really did enjoy some of her songs, but she feels more like a performance artist – someone who does everything in character – and that's not necessarily my favorite. However, she was a really fun way to start the Bunbury Music Festival.