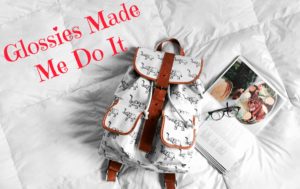 It's the first Friday of the month and that means it's time for Glossies Made Me Do It, with myself and Ashley of Happy.Pretty.Sweet. Inspired by something in a magazine lately? Write a post about it, and link up with us!
The Magazine: September 2018 issue of Glamour 
My inspiration for this month's Glossies Made Me Do It came from the magazine Glamour, which I really love. It's the September 2018 issue, so you can find it in stores if you're curious. It has the hilarious and wonderful Tiffany Haddish on the cover, in case you're out looking.
The I Weigh Movement
Actress/Activist/Writer, Jameela Jamil (you might know her from The Good Place), created the I Weigh movement because she was tired of women only weighing themselves based on the scale number, or what they saw in a photo. In this issue of Glamour, Jameela shared an essay all about the movement and why it was important for her to create.
I Weigh: Measure yourself in more than pounds. How do you weigh yourself? Learn more #ontheblog #iweigh #glossiesmademedoit
Click To Tweet
Jameela writes, "That's why I started a campaign to show women how I weigh myself: in achievements and experiences, not pounds." Beautiful concept, right? I was really inspired by this essay and what Jameela has created on social media with other women sharing how they weigh themselves. You can find all of this on the I Weigh Instagram (which I, of course, follow!)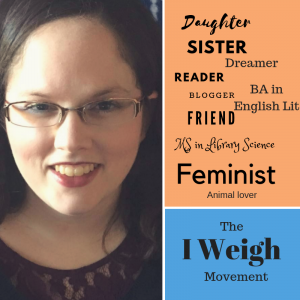 In honor of the photos on the I Weigh Instagram page, I wanted to share my own. These are the things that I define myself as and love about myself…and none of them have to do with how many pounds I weigh, because that's not the only means of weighing yourself.
Tell me: how do you weigh yourself?
Have a Glossies post?
Link up with us!