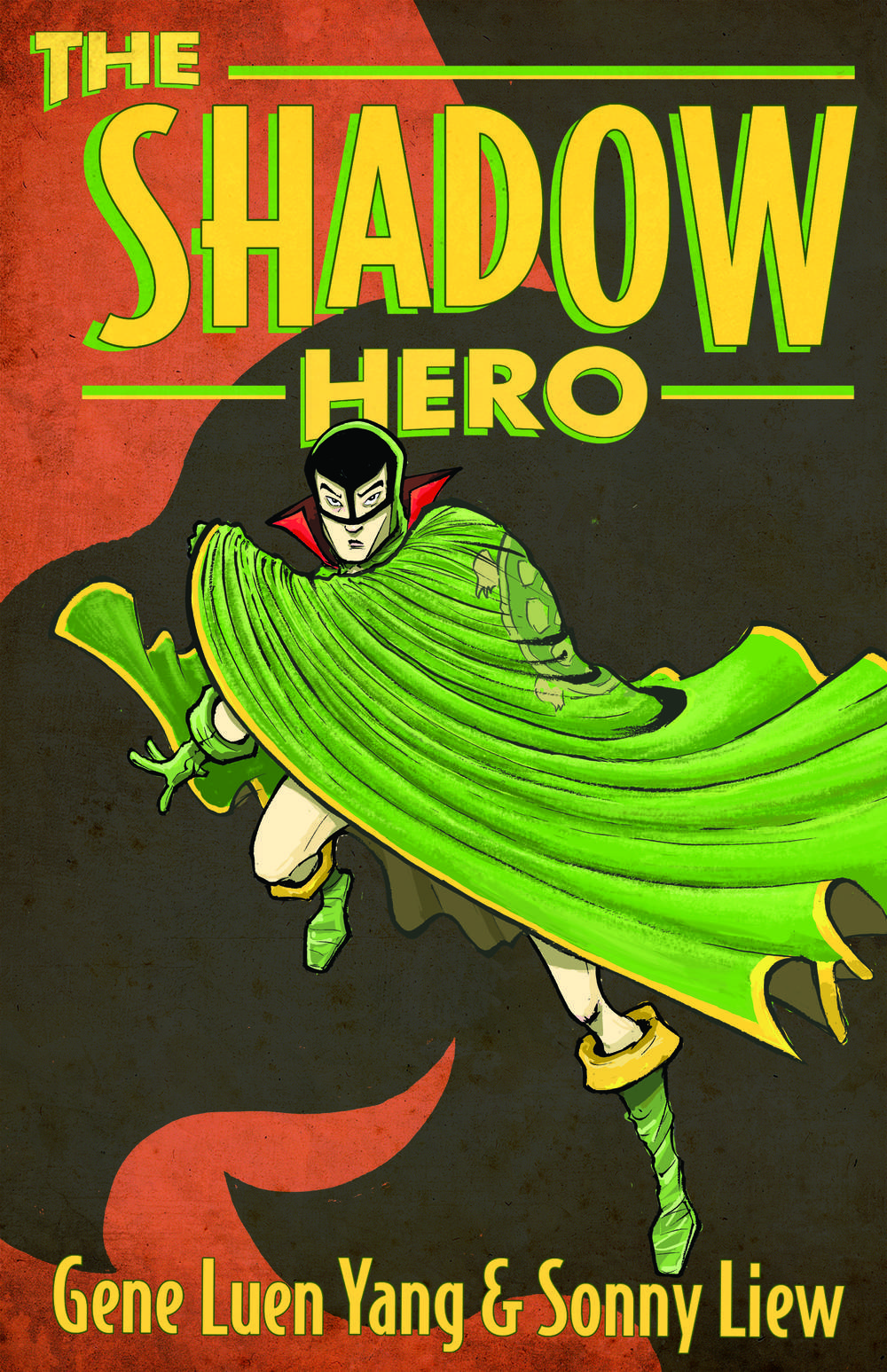 The Shadow Hero by Gene Luen Yang and Sonny Liew


Review by Lauren


Source: copy for review, but all opinions are my own


Official Summary: In the comics boom of the 1940s, a legend was born: the Green
Turtle. He solved crimes and fought injustice just like the other comics
characters. But this mysterious masked crusader was hiding something
more than your run-of-the-mill secret identity… The Green Turtle was
the first Asian American super hero.
The comic had a short run before lapsing into obscurity, but the acclaimed author of American Born Chinese, Gene Luen Yang, has finally revived this character in Shadow Hero, a new graphic novel that creates an origin story for the Green Turtle.
With
artwork by Sonny Liew, this gorgeous, funny comics adventure for teens
is a new spin on the long, rich tradition of American comics lore.
Review: I've been interested in superhero comics lately, so I was really excited to see the new adaptation of the first ever Asian American superhero, known as The Green Turtle. Yang adds a really cool back story about how the Green Turtle came to be and found his unique powers. It uses Hank's Chinese roots in a unique fashion, giving more weight to his background. He couldn't be the Green Turtle if his parents hadn't come from China.
I loved that the story was fairly long for a graphic novel, yet still read quick. It gives a full look at Hank's family and his journey to becoming a super hero, which actually starts with his mom. She is saved by one and decides that her son should be one too in order to have a better life. It was quite amusing to see what ideas she came up with to try and get Hank to develop powers.
There are some sadder moments in the book, but that seems to be fairly typical of superhero origin stories such as Spiderman or Batman. I don't want to say too much about the actual storyline, because I probably couldn't explain it well enough without giving away too much information. Therefore, you should simply check this one out for yourself! I would love to read more about Hank and his adventures. He changed a lot in The Shadow Hero, and I think he'd be an even better superhero in future stories.
The book comes with the first original Green Turtle story at the back of the book, which was cool to see. It definitely shows how the writing in a comic has gotten better through the years. I thought it was a cool addition!