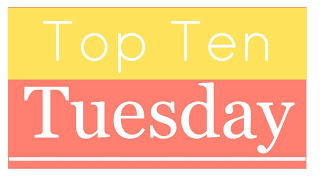 Top Ten Tuesday – Top Ten Books to Read This Summer
(in no particular order)
My list for this week's Top Ten (courtesy of The Broke and the Bookish) are novels that I've been wanting to read and think would make nice "in-the-pool" type books.
-Lauren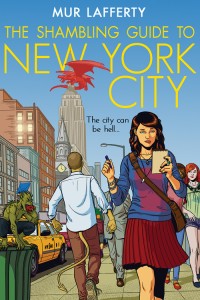 1. The Shambling Guide to New York City by Mur Lafferty – I think this would be considered urban fantasy; sometimes I get confused by the distinction between UF and PR. At any rate, it looks like a lot of fun and it's currently on my wish list of novels I want to get my hands on.
2. Love, Rosie by Cecelia Ahern– I actually came across this one recently at the library. I love books that include letters, emails, etc. throughout the book so I was immediately excited about that. This one seems perfect for the pool or on the beach. Fairly light, full of eventual romance, etc.
3. Eleanor and Park by Rainbow Rowell– I think this one deals with some heavy issues, but it also seems like a wonderful story of first love. I also like the geeky references throughout. Eleanor and Park has been on my wish list since before it was even released, I believe, so I need to get to it this summer!
4. Scarlett Dedd by Cathy Brett– I just recently read Cathy Brett's novel Ember Fury and while aspects of it confused me a bit, it was highly enjoyable and quite unique. I loved the illustrations from Brett throughout as well. It added a lot to the story. Therefore, I'm now eager to check out more from this author and Scarlett Dedd seems like a lot of fun!
5. French Milk by Lucy Knisley – Having just read/reviewed Relish by Knisley, I'm curious to check out some of her other work (and it helps me with my quest to read more graphic books). French Milk is all about Lucy's trip to Paris and while I've never been there, my sister has, and I think both of us would find a lot to enjoy in this one.
6. A Midsummer's Nightmare by Kody Keplinger– I loved Kody's debut, The Duff, and now I need to get caught up on all her other releases. I think this one would be perfect for the pool (the title screams summer after all). Even with tougher issues addressed, I think I'll enjoy this one just as much as The Duff (which I also read in the pool).
7. Invincible Summer by Hannah Moskowitz– This one takes place over four different summers – so definitely something that would be suitable to read when it's actually summer outside. It's also another novel I've been wanting to read for a long time.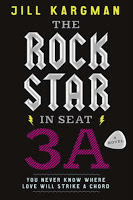 8. The Rock Star in Seat 3A by Jill Kargman– I actually wish I was flying somewhere this summer, as this would be a perfect airplane read. Regardless, it sounds like a lot of fun and with a huge dose of humor…which I LOVE!
9. Missed Connections: Love, Lost and Found by Sophie Blackall – According to Amazon, "Missed Connections is a collection of illustrated love stories" – as far as I can tell, this book is full of "missed connections" that people post about online and Sophie Blackall came in and illustrated a bunch of them for the novel. It's another book that's been on my list of things to read for awhile now, and summer seems like a good time to check it out!
10. I Hate You, Kelly Donahue by Mark Svartz– This is another book that seems to be full of emails, IM's, post-its, etc…which I know doesn't work for everyone, but I love those type of books. It has one crazy premise but I think it sounds quite humorous and we could all use a good laugh while soaking in the sun!