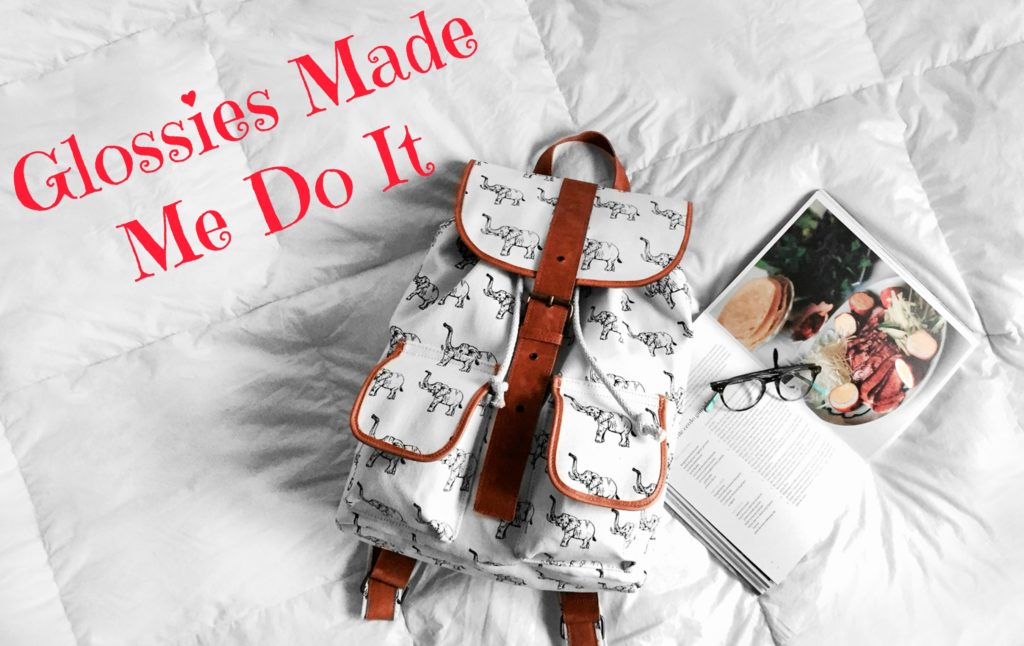 It's the First Friday of January already, and Glossies Made Me Do it is back for the third year in a row. Care to join us this year? Link up any posts where a magazine inspired you – a recipe, read a book, discuss something, the sky's the limit! Glossies Made Me Do It is co-hosted by myself and the lovely Ashley, so be sure to visit her blog!
Glossies Made Me Listen to - new true crime podcast, Broken Harts. #ontheblog #brokenharts
Click To Tweet
Glossies Made Me Do It: January 2019
I used the January 2019 issue of Glamour Magazine (it has Amber Heard on the cover) for this month's Glossies post. This is a really great issue, so I highly recommend you find a copy (in stores, at the library, etc.). However, what I want to specifically focus on is Glamour's new podcast, Broken Harts.
please pin the above image if you liked this post!
The Podcast: Broken Harts
I first heard about the Hart family in a previous issue of Glamour magazine. You can actually read that initial article on their website. Broken Harts is a podcast that Glamour helped create in order to look into the past of this family and see how they could have found themselves at the bottom of a cliff. The Hart family is made up of two white women, Sarah and Jen, and their six black kids (two sets of siblings). They seemingly had the "perfect" life – and Jen was always posting happy photos and tidbits about her family on social media. How then did they all end up dead in March of 2018? What initially seemed to be a terrible accident, was soon realized to be a horrible crime. Jen, who was driving, was drinking, and her car showed she stopped once and then accelerated straight off the clip.
My Thoughts on Broken Harts
Broken Harts has a new episode released every Tuesday and there are currently four episodes available to listen to now. So far, I've only listened to the first episode, "Fear" and it essentially sets up what I knew already from the previous Glamour article. However, it was still really interesting to hear from people who knew Jen and Sarah in person and how what happened doesn't seem to add up to the people they believed they knew. I can't imagine anyone I know doing something like this, so I'm sure it would be terrible to try and reconcile that.
Each episode of Broken Harts is around 30 minutes, so they aren't terribly long. I took a walk while listening to the first episode, and I plan to do the same with the rest. Podcasts are something I can actually listen to while walking/exercising, as opposed to audio-books. I'm not sure what the difference is, but there you have it! So far, I've really only focused on true crime type of podcasts too. There is just something about them that intrigue me, so if you're also a fan, I highly suggest giving Broken Harts a try.
***
Do you have your own Glossies Made Me Do It post?
Link up with us!