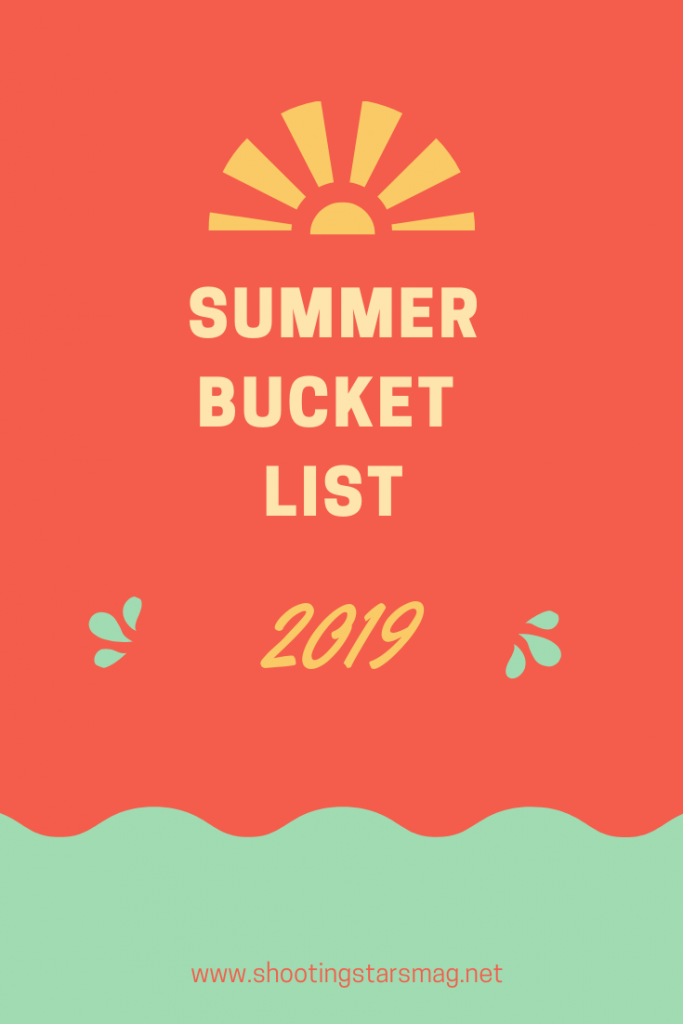 I'm linking up with Leslie and some other fab bloggers today with my Summer Bucket List update. There is only one more month of Summer, and then it's my favorite season!! We're not in Fall yet, so let's see how I'm currently doing on my list.
Summer Bucket List Update: How are you doing on your summer goals? Discuss #ontheblog #summerbucketlist
Click To Tweet
Summer Bucket List: An Update
See a movie at the drive-in theater: Not yet, but I'm still hoping to make it there at least once before the season is over!
Go to King's Island (theme park or water park): Yes, I went to the water park on July 4th and it was really nice and relaxing!
Make S'mores (I found gluten-free graham crackers!): Yes, I probably ate way too many for a little while there, but they were so good.
Read 2 Celebrity Memoirs (I have a bunch of them, but I'll go easy on myself and say at least two): Nope…I keep forgetting about this one, but maybe I can fit in one in the next month?
Start My Project Life Album for London: Not yet, but I have pretty much everything to get started, so I just need to sit down and start!
Write or Publish all my posts for New York (for these next two, even if I don't publish them, I want them all at least written out in some way!): I haven't written any for New York yet…but see #7
Write or Publish all my posts for London: I have almost all of my London posts written; I need to finish up the last ones and then they are at least written, and I can start scheduling them. I did post my Harry Potter and the Cursed Child play review (when I saw it in London!)
Finish up iZombie on Netflix (there are 4 seasons on there, and I'm on season three right now): I finished season three, so now I need to watch season four.
Start losing weight again (I've been going up and down for awhile now. I don't have a set goal for this at the moment, as long as I'm starting to lose again): I honestly don't know, as I haven't really weighed myself in awhile. I think this will be something I can work on more in the Fall when dance starts again.
Go to the Spa (I have a gift card from my birthday): Yes, I went and got a pedicure with my mom and sister.
Go bowling (I used to bowl with some old co-workers a lot but I haven't been in awhile, so it would be fun to get some friends together and go!): Technically I went to the bowling alley, but I just hung out and ate because I have a pinched nerve in my back and I couldn't bowl. So this one isn't really crossed off, unfortunately, but hopefully soon. I start physical therapy this Friday for the pinched nerve.
Attend at least three library craft events!: Oh yes. I've been to quite a few craft events this summer, and there are some more to go before Fall hits. I'm excited.
One of the crafts my mom and I made in June were these wooden flags. Mine are straight lines, and my mom's are diagonal. We've also made wooden bead wind chimes, paint poured vinyl, watercolor handkerchiefs, tie-dye socks…I still need to post these things on Instagram!!
View this post on Instagram
Okay, so it's technically like 4/12, but some are almost finished, so I'm not saying it's a complete fail. It's been a bit of a weird Summer – but like I said, Fall is my favorite season and I love Halloween, so hopefully the Fall will be better for me. At any rate, I still have one more month to cross off a few more items!
How are you doing on your summer bucket list? What do you consider the end of summer for you? 
You are invited to the Inlinkz link party!