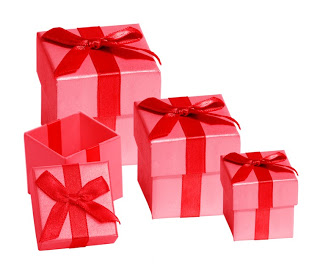 do not own; a Microsoft word photo
Who Says You Have To Do All Your Holiday Shopping Alone?
It's that time of the year, when people start to plan Christmas/holiday gifts! Unless you're like me, and you've been gathering actual gifts and ideas for gifts all year long. What can I say? I like to plan early! Plus, it's fun to shop for other people…I love trying to find new, unique presents that they can enjoy and be excited about.
However, I know a lot of people that don't have time to really shop as well as they want. They either make the recipient give them some ideas of what they want, or they simply get the most basic thing they think the person would like. There isn't anything wrong with this. After all, you want the person to like their present, right?
But what about those people you really want to go the extra mile for? I don't mean spend a lot of money…but just get them something a bit different, do something unexpected. Is there anyone in your life you'd like to surprise with a unique gift this year? Maybe a spouse, a parent, or even a life-long friend?
Well, I'm here to help, if you need it. I like to do gift guide posts with random topics when I can…but if you want help with a certain person, just get in touch. I can try and make a gift guide post for the blog to help out or I can just take the information you give me about the gift recipient and see what I can come up with. You can even add price restrictions as well, if you like!
This isn't just for the holidays either. Maybe you have a wedding, baby shower, or birthday coming up! I can always search for those items too. I know some difficult people to shop for are men, so if you want some unique ideas…let me know! (I should have a men's gift guide up soon, but I'd be happy to search out more for a specific person).
While I'd love to do all of this for free, I am going to offer up a way for you to give back. Gift guides on the blog will always be available for free of course. If you want more specific help, though, any donation through paypal would be fab. I won't necessarily turn you down if you can't do anything, and you don't even have to mention it unless you want too. My email via paypal is easy (you can email me here for help: lauren51990 AT aol DOT com) so if you want to donate something (especially if I find something you can actually use) then awesome! I'll use some of this money on gifts for people in my own life…and I'll even try and host a fun holiday giveaway closer to Christmas (open worldwide!)
At any rate, if I think I can help, then I will try. If, in the end, I give you some good ideas…feel free to donate to what I like to call the "holiday fund" but you're not obligated. I'm happy to help if I have the time!
Beyond that, who else is already preparing gifts? Any new gift guide ideas you want?