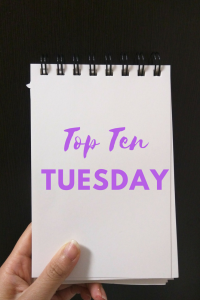 Today I'm linking up with That Artsy Reader Girl for Top Ten Tuesday. Feel free to leave your own links – or answers – in the comments!
Top Ten Tuesday: What's on your Winter TBR? #ontheblog #bookbloggers
Click To Tweet
December 18: Winter 2018 TBR
Hark the Herald Angels Slay by Vicki Delaney
A Family for Christmas by Jay Northcote
A Christmas Kiss by Annabelle Jacobs
Walking on Thin Ice by Jocelynn Drake
Not Just for Christmas by Annabelle Jacobs
These five are books I've wanted to read for awhile now, though I only own Number 1 (third book in the series, and a cozy mystery series I highly enjoy!)
These are also all Christmas themed books, and I've only got five, but the rest of my Winter TBR will be pretty random I'm sure.
What's on your Winter TBR?