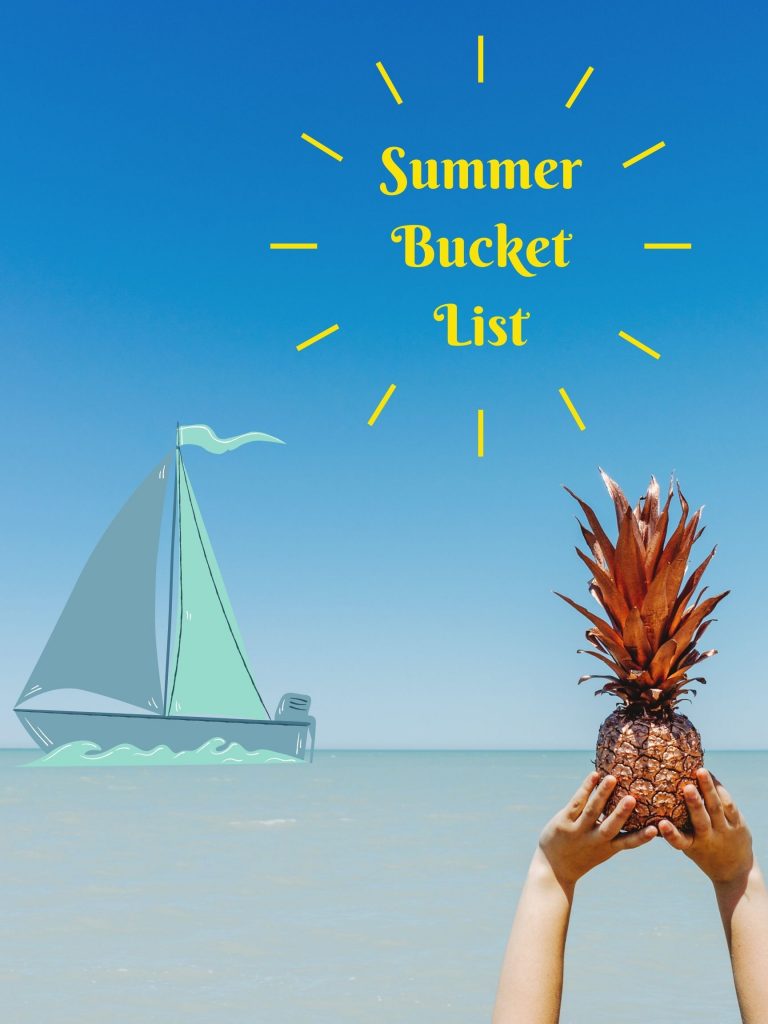 I'm linking up with Leslie from Once Upon a Time & Happily Ever After for her seasonal bucket list series. I never posted my Summer Bucket List last month, so this is technically the first update. I've crossed off some of these items already, but I still wanted to share the full list!
Summer 2020 Bucket List
Swim at Night
Read Beach Read by Emily Henry
Have a Fire Pit and Make S'mores
Watch Hamilton on Disney+
Watch Sweet Magnolias on Netflix
Paint My Nails
Get My Hair Cut/Thinned Out
Watch Another Movie Via Netflix Party
Use My BlendJet to Make Smoothies
Have The Melting Pot To-Go
Read Big Summer by Jennifer Weiner
Celebrate My Blog's 13th Anniversary in August
This is my list in full. However, since today is the first update on our lists, I'll share what I've accomplished so far below—
Swim at Night

– Yes, I've done this a couple times and I hope to continue doing so when I can
Beach Read by Emily Henry – I have not started this yet!
Have a Fire Pit/Make S'mores – Yes, I have done this!
Watch Hamilton – Yep, it was so good!!
Watch Sweet Magnolias – I'm a few episodes in, so this is ongoing
Paint My Nails – not yet!
Get My Hair Cut/Thinned Out – I haven't done anything with my hair since pre-quarantine, so I really need to go
Netflix Party Movie – I've done this a couple times with a friend but I haven't done another so hopefully soon!
BlendJet – I got one of these for my birthday and I need to start making smoothies – haven't done this yet!
Melting Pot To-Go – Yes, and it was wonderful!!!
Big Summer by Jennifer Weiner – I have not read it yet!
Blogoversary– My blog turns 13 next month, so I'll be figuring out some sort of celebration!
My Current Total: 4/12 (and I've started watching Sweet Magnolias so that's in progress). 
I don't think that's too bad for being a month into the summer! I'm sure I can get the rest ticked off in the next couple months. Do you have a Summer Bucket List? Please share what's on yours in the comments, or link to your post if you have one!!
2020 Summer Bucket List + Giveaways For Your Own Staycation! #giveaway #ontheblog
Click To Tweet
Before You Go-
Check out all the giveaways I currently have running on the right hand side of the blog. One ends this Friday, so don't miss out!!