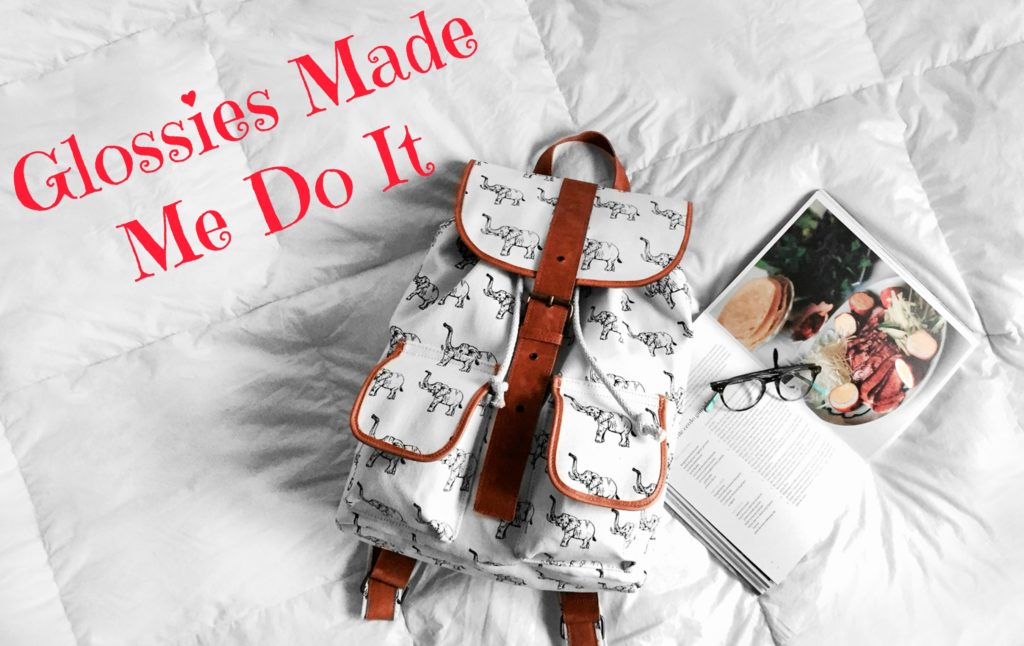 Happy November! It's time for another Glossies Made Me Do It with Ashley and I – have magazines inspired you in any way lately? Link up with us every First Friday of the Month!
Glossies Made Me Do It: 50 Ways to Give Back this Season #ontheblog
Click To Tweet
Give Back this Month
This month I was inspired by the November 2018 issue of Family Circle. There is an entire section titled 50 Ways to Give Back. November is definitely the season of gratitude and giving to those less fortunate, but of course, we should do this all the time. I know on my 30×30 bucket list I have "leave a 100% tip" as one of my ideas. I love giving back – and just giving in general, so this article really resonated with me!
I also loved that there are a lot of ideas included, so some cost more, while others not so much – plus, there is a whole section on ways to give back without spending any money! Giving definitely doesn't have to be expensive, so don't think that you don't have the money, or even the time if you think you have to volunteer somewhere to help out this season.
I'm hoping to utilize some of these ideas during the month of November, so I might need to do a follow-up post in the beginning of December. Would you like to see that?
Some ideas that interested me from the article though-
Buy from Better World Books (they donate one book for every book sold!) Plus, you get something back if you purchase from here. Just make sure you sign up for Ebates and you'll get 2.5% back on every order! Use my affiliate link to sign up now!
Cookies for Kids' Cancer – You buy cookies for $30 per dozen and 100% of profits goes toward childhood cancer centers. Get yummy cookies and help a wonderful cause at the same time? Yes please! This would be a fun gift to give someone too!
Donate things you no longer use or need
Hold the door for someone (this is something I'm always trying to do!)
What do you think of the above ideas? What are you hoping to do to give this season?
Link up below!